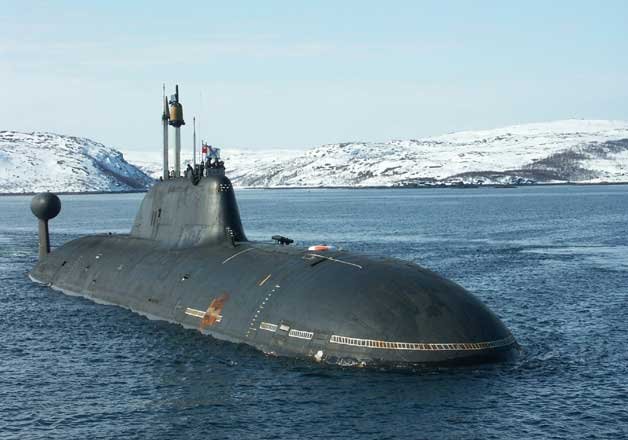 New Delhi: India is looking to make the most of the situation after Japan has recently decided to lift its self imposed ban on exporting arms to other countries. It is especially interested in acquiring the latest diesel- electric Soryu –class submarines, according to sources.
 
The government has already put forward a proposal of over Rs 50,000 crore project to construct six stealth submarines in India. The officials are also having discussion on acquiring Japanese US-2i ShinMAyva amphibious aircraft for the Indian Navy.
 
The 4,200 tonne Soryu submarines, jointly manufactured by Mitsubishi Heavy Industries and Kawasaki Heavy Industries, may not meet the Indian requirements but it may become a serious contender for the programme called Project-75 India if Japan agrees to bid in the project. India is looking to manufacture these submarines in India under the newly launched 'Make in India' programme.
 
Mean while The US, on its part, has been pushing for greater defence cooperation among India, Japan and Australia to counter China's assertiveness in the Asia-Pacific region.
 
Countries like France (ship-builder DCNS), Germany (HDW), Russia (Rosoboronexport) and Spain (Navantia) are already girding up, with the first three having the experience of building submarines for India.
 
The new submarines will have both land –attack missile capabilities and air-independent propulsion for greater underwater endurance. These submarines will be built in India with foreign collaboration.
 
The present government at the centre wants to start the project on an urgent basis after the submarine fleet of Indian navy has depleted either due to accident or most of them have become aged. The Soryu submarines, incidentally, were inducted into the Japanese maritime self-defence force from 2009 onwards.
 A high-level committee, led by Vice Admiral AV Subhedar, is slated to submit a report to the defence ministry next month on the domestic shipyards which are capable of submarine-manufacturing.