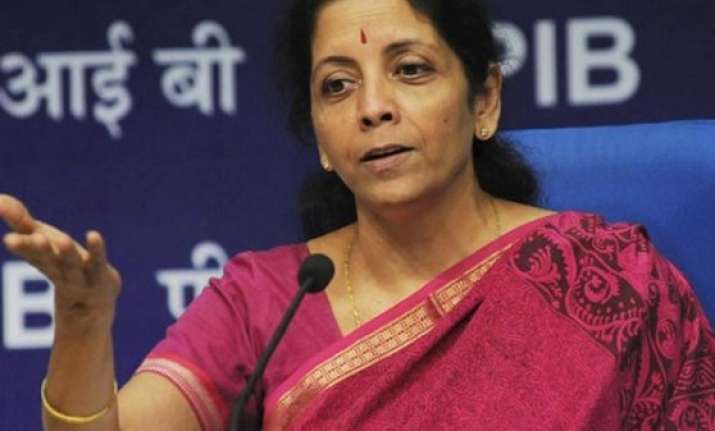 New Delhi: India will stick to its position on the food security issue at the WTO trade negotiations as it is the sovereign duty of the government to protect the interest of its poor, Commerce & Industry Minister Nirmala Sitharaman said.
"Our position remains intact, that we will underline the fact that India has a sovereign duty to protect its poor... India has sovereign right to hold foodgrains for that purpose. And, therefore our negotiations with WTO will certainly be on reiterating this position," Sitharaman told reporters here on Wednesday.
She was replying to a question on the progress of the ongoing WTO talks at Geneva.
India had made it clear at Geneva that it would not ratify the Trade Facilitation Agreement (TFA) until a permanent solution was found on the food security issue.
New Delhi had asked WTO to amend the norms for calculating agriculture subsidies so that the country could continue to procure foodgrains from farmers at minimum support price and sell them to poor at cheaper rates without violating the norms.
The current WTO norms limit the value of food subsidies at 10 per cent of the total value of foodgrain production. However, the quantum of subsidy is computed after taking into consideration prices that prevailed two decades ago.
India is asking for a change in the base year (1986-88) for calculating food subsidies. India wants a change taking into account the inflation and currency fluctuation.
There are apprehensions that once India completely implements its food security programme, it could breach the 10 per cent cap. Breach of the cap may lead to imposition of hefty penalties, if a member country drags India to the WTO.
According to a WTO filing, India has given a total farm subsidy of USD 56 billion, of which trade distorting subsidy amounts to only USD 13.8 billion for 23 commodities, including rice and wheat.
An official has said the food subsidy provided by the Indian government for paddy during 2010-11 worked out to be only around 6 per cent of the total output of the commodity in value terms. In case of wheat, the subsidy is negative one per cent.
On September 22, WTO chief Roberto Azevedo had expressed serious concerns over the fate of Bali package, saying the deal was at risk and the future seemed uncertain.