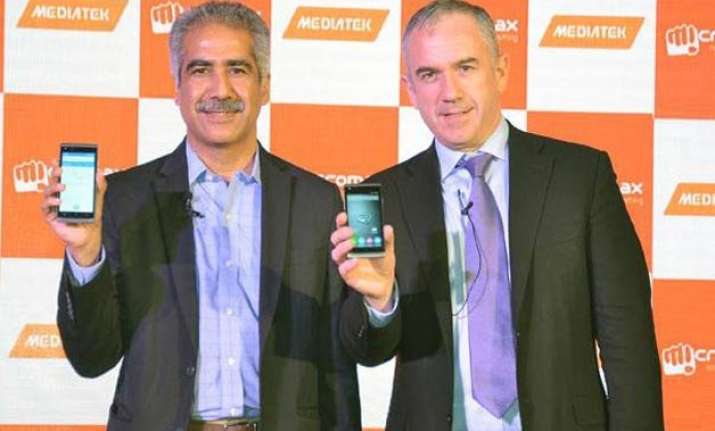 New Delhi: Vineet Taneja, chief executive officer of Micromax Informatics, left the position of CEO at Micromax within just 2 years. Taneja was a Hindustan Unilever Ltd veteran of 17 years and it is quite unacceptable to see him quit within 2 years. Is this just a co- incidence or history is repeating itself?
After Taneja's resignation, the promoters of the country's largest domestic mobile phone maker are not looking to hire top professionals to transform the company. Instead, they are trying to run the business on their own.
A Micromax person aware of the developments told ET, "With other professionals in the company, there were differences over how to take the company forward. While the professionals wanted the company to invest in R&D such as new software and design, the owners were reluctant."
"The promoters want to control the business and have not left much free space for the professionals, which has led to so many exits," ET report quoted a top official who quit Micromax recently.  
What are the reasons responsible for no one sticking to the company for a longer period. If we go back in history, Micromax has been in turmoil ever since it first looked at going for an Initial public offering (IPO) in 2010 to sell 10 percent stake in the company at a value of $1 billion. Though, it removed the offer in July 2011. The company then again looked at going for an IPO last year but even that didn't go anywhere.
In August 2013, Micromax co-founder Rajesh Agarwal was supposedly caught red-handed offering a bribe and then he stepped down from his role. Also Micromax's CEO Deepak Mehrotra had left his position in the company in October 2013.  In January 2014, Ajay Sharma, who was hired from HTC India to lead Micromax's smartphone division left along with key members of his team to start Obi Mobile funded by Jon Sculley, American businessman, entrepreneur and investor and who was once the CEO of Apple.
Micromax had set up a new management team in December 2011 but almost the entire team left the company by the end of 2013, in just two years. During all these, the company apart from becoming the second largest smartphone vendor in India after Samsung, also started looking at international expansion, launching in Russia, where according to recent reports is the third largest phone company. 
Also recently, Prosenjit Sen, who was the vice president of sales, left his position. Khaja Muzaffarullah, who headed the feature phones department, also left. Teja Gudena, vice president for R&D based out of Bengaluru, also moved out. Chief financial officer Badal Bagri resigned last month.
With all the processional leaving, the four promoters, who together own almost 80% in Micromax, have taken charge of the company.
Rajesh Agarwal, one of the founders, is handling the sales and sales support, human resources, LED television and international business. Vikas Jain, another founder, looks the tablets business and finance. Rahul Sharma, handles the sister brand Yu, marketing and products and Sumeet Kumar is in charge of IT, research and development with government liaison.
The Micromax promoters are in talks with Chinese ecommerce firm Alibaba and Japanese communication giant Softbank to sell some of its stakes and raise funds. An industry executive said that the discussions are still on and yet not been productive. "It is unlikely that any deal will fructify in the immediate future," said another industry executive. 
A recent report by Counterpoint Technology Market Research showed that as Micromax has increased sales from online platforms; it faces pressure in $50-100 price segment from other in-house brands Intex, Lava and more. 
When the company was asked about appointing a new CEO Micromax spokesperson said, "We have Mr. Mahendra Swarup, an incumbent and non-executive chairman of the board to serve as an independent director." Swarup has been an independent director since 2009.
Also according to reports Micromax is bringing back some of its top executives to take charge of its smartphone business. The company has appointed Ajay Sharma as head of sales in the mobile phone and tablet divisions. And Micromax's former chief marketing officer Shubhodip Pal is also returning to the company. 
Will the old batch of officials bring back the competitive spirit or we hear another resignation? We will definitely have to wait to know that.