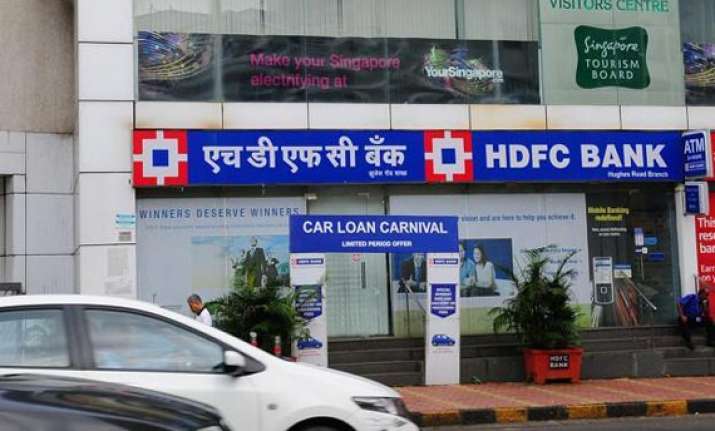 Mumbai: The country's second largest private lender HDFC Bank today hit the foreign bond market with benchmark US dollar issue as part of the bank's USD two-billion medium-term bond sale programme.
Accessing of the overseas bond market by domestic companies and financial institutions had almost dried up completely since May and the HDFC Bank's programme indicates revival of this cheap source of funds.
Confirming the development, HDFC Bank's treasurer Ashish Parthasarathy told PTI that the bank has not set a quantum of the money it is planning to raise.
"We hit the overseas bond market today with a benchmark (anything between USD 300 million and USD 500 million) three-year money under the Regulation S bonds (senior unsecured bonds). The final amount raised will depend on the pricing. This is the second issue from us this year after already mopping up USD 500 million earlier this year," Parthasarathy said.
He also clarified that this is not being raised through the special swap window that RBI opened last month to raise cheap funds for banks.
So far this calender year, corporate India had lapped up more than USD 13 billion from overseas bond sales between January and mid-May, since then the appetite died as cost of funds jumped in overseas markets following the US Fed's indication in late May to wind down its USD85 billion monthly bond buying programme earlier than expected.
Regulation S bonds or RegS bonds are those offered to non-US residents and qualified institutional buyers (under an exception to US securities laws enacted in 1990) and do not enjoy the same legal protection as other issues enjoy.
On March 3, the bank had raise USD 500 million at 3 per cent coupon in a five-year bond sale. This was cheapest money the bank had raised so far as it had got 10 times the demand.
The shares of HDFC Bank, which missed for the first time over 30 per cent rise in net profit in the September quarter with a 27 per cent jump in net income, command the highest premium amongst the global banking stocks.
It could not be verified which the i-bankers working on the issue, which got a BBB- rating from S&P.