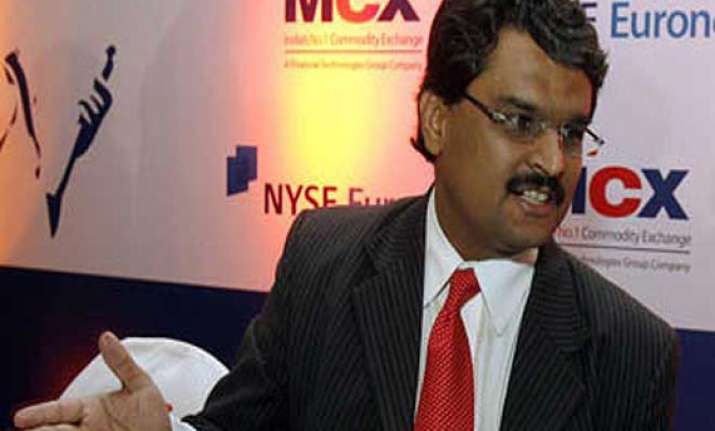 Mumbai: The Bombay High Court in an interim order today asked the Forward Market Commission (FMC) to appoint an agency to conduct the forensic audit of e-series contracts in the scam-hit National Spot Exchange Ltd (NSEL).  
The e-series contracts is a unique market segment, which functions like the cash segment in equities, but offers commodities in the de-mat form in smaller denominations.  The NSEL was offering spot as well as E-series contracts, which were subsequently banned by the government.  
The direction was given by a bench headed by Justice S F Vajifdar, who was hearing a bunch of petitions filed by a group of investors, including the president of Investors Grievances Forum Kirit Somaiya, urging a probe by CBI or any other agency into the Rs 5,600 crore scam.  
The court gave the order after Additional Solicitor General Kevic Setalvad made a statement that FMC, through government notification of August 6, 2013, was entrusted with the task of regulating and supervising all contracts including e-series contracts.
Setalvad also assured the court that FMC had decided to conduct forensic audit in respect of e-series contracts as well.
The court then ordered that only FMC would appoint the agency to conduct the forensic audit.  The Judges ordered FMC to issue order to NSEL not to accept or permit any re-materialisation request until the forensic audit was received.
"The statements are accepted and the re-materialisation requests shall not be processed and honoured for four weeks after a copy of audit is furnished before the petitioners", the court said in its order.  One of the petitioners Kirit Somaiya said, "At last the Bombay High Court has taken the cognisance and issued its first interim directions ordering forensic audit of e-series contracts."
"If the auditor finds he has to go ahead to find out the links or where the money has been transferred, he is free to go ahead and make investigations," said Somaiya while referring to the high court order.