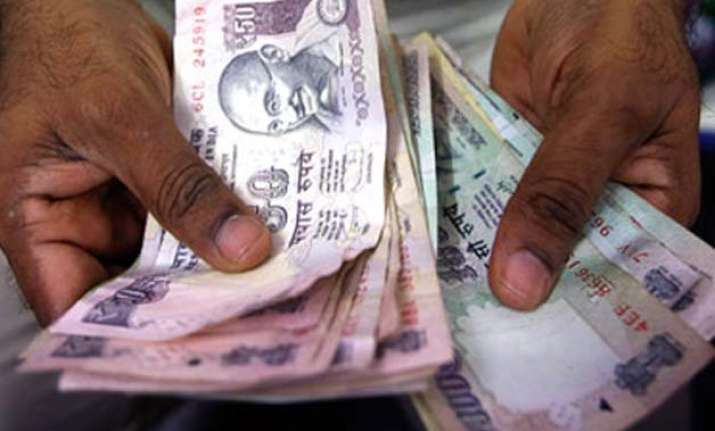 New Delhi: Reflecting an increase in economic activity, indirect tax collection increased 35.8 per cent in the first six months of the current fiscal to Rs 3.24 lakh crore, hitting more than 50 per cent of the annual target.
The indirect tax -- central excise, Customs and service tax -- collection during April-September of the last financial year was Rs 2.38 lakh crore.
"This is an achievement of 50.6 per cent of the target fixed for 2015-16 (Budget Estimate)," the Finance Ministry said in a statement.
The maximum jump was seen in the excise duty collection at 69.6 per cent, or Rs 1,25,530 crore, during April-September of 2015-16 as against Rs 74,019 crore in the similar period last year.
Increase in excise duty reflect pick up in industrial activities.
Customs duty collection increased by 17.5 per cent to Rs 1,03,450 crore while Service Tax mop up increased by 24.3 per cent to Rs 95,493 crore during the April-September 2015-16 over the same period last year.
The government has budgeted to collect over Rs 6.47 lakh crore from indirect taxes in the current fiscal, a growth of 18.8 per cent over last fiscal.
Giving further details, the Ministry said the indirect tax revenue collections rose to Rs 61,284 crore in September 2015 from Rs 46,224 crore a year ago, an increase of 32.6 per cent.
In September 2015, central excise collections jumped 68.4 per cent and service tax mop-up grew 35.1 per cent.
Customs collections showed an increase of 3.4 per cent in September over the same month last year.