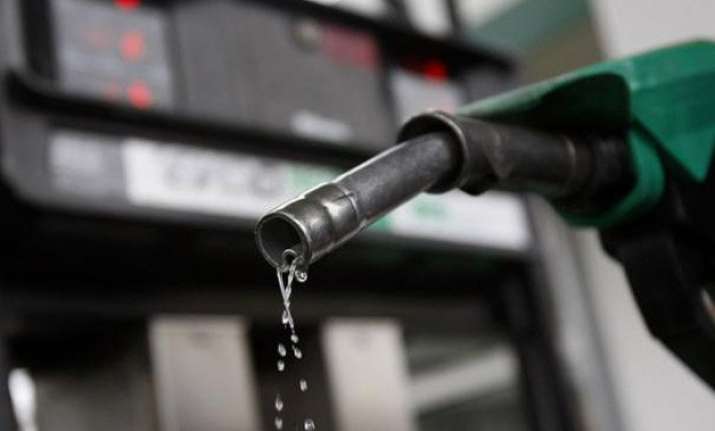 New Delhi: In the second increase in duties in just over two weeks, the government today announced an increase in the excise duty on petrol by Rs 0.37 per litre and by Rs 2 a litre on diesel.
However, there will not be any increase in the retail selling price of petrol and diesel since oil firms had not passed on the full benefit of a reduction in the international oil prices to consumers on January 1.
The move is expected to enable the government mop up a around Rs 4,400 crore.
According to a notification issued by the Central Board of Excise and Customs (CBEC), basic excise duty on unbranded or normal petrol has been increased from Rs 7.36 per litre to Rs 7.73 and the same on unbranded diesel from Rs 5.83 to Rs 7.83 per litre.
The increase in excise duty will fetch the government over Rs 4,300 crore on diesel and about Rs 80 crore on petrol.
This is the second time in less than three weeks that excise duty is being hiked to make use of the slump in oil prices to garner resources for the government without burdening consumers.
The government had from December 17 raised excise duty on petrol by Rs 0.30 per litre and Rs 1.17 a litre on diesel to garner Rs 2,500 crore.
Taken together with the November 7, 2015, increase in excise duty on petrol of Rs 1.60 per litre and diesel by 30 paise to raise Rs 3,200 crore, this is the third hike in levies this fiscal.
In the three increases, the government is expected to mop up over Rs 10,000 crore to meet its budgetary deficit.
Prior to these, the government had in four instalments raised excise duty on petrol and diesel between November 2014 and January 2015 to lessen the reduction in retail rates, which followed falling international oil rates.
The four excise duty hikes during this period totalled Rs 7.75 per litre on petrol and Rs 6.50 a litre on diesel. It led to about Rs 20,000 crore in additional revenue to the government, helping it meet its fiscal deficit target.
If the government would not have raised these duties, consumer price of petrol and diesel should have been lower by Rs 10.02 a litre and Rs 9.97 per litre respectively.
Petrol currently cost Rs 59.35 per litre in Delhi while diesel costs Rs 45.03 a litre.
(With PTI inputs)