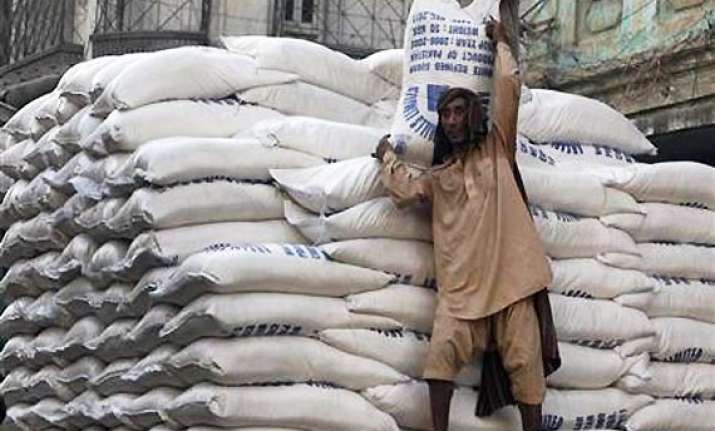 New Delhi, Nov 22: The government today allowed exports of one million tonnes of sugar as the country  is estimated to produce 3-4 million tonnes of surplus sweetener in the current 2011-12 marketing year.

"The empowered group of ministers (EGoM) has decided to allow one million tonnes of sugar export under Open General License (OGL)," Food Minister K V Thomas told reporters after the meeting.

The EGoM on food, headed by Finance Minister Pranab Mukherjee, also lifted stockholding limit on sugar, he added.

In the 2010-11 marketing year (October-September), the government had allowed exports of 2.6 million tonnes of sugar and out of that 1.5 million tonnes were under OGL in three equal tranches.

India is estimated to produce 25-26 million tonnes of sugar in the current marketing year as against the annual domestic demand of 22 million tonnes.