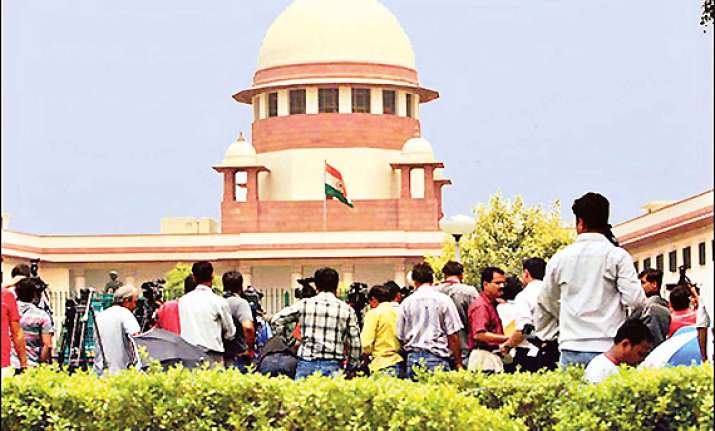 New Delhi, Mar 1: Government today moved the Supreme Court seeking review of the decision in the 2G case upholding the right to get sanction for prosecution of public servants even before filing of complaints and relaxation of the four month deadline for auction of the cancelled 2G licences.  

The government also plans to file another petition tomorrow seeking review of its order on the appropriateness of a policy it followed for the allotment of 2G licences in 2008.

In two separate petitions today, the government sought relief from the court which had given its landmark verdicts a month ago in which it had cancelled the 122 licences issued by the then Telecom Minister A Raja on first-come-first served basis.

In the review petition on sanction of prosecution of public servants, the government contended that "the question of sanction gets attracted only at the stage of cognisance after filing of complaint".

It sought review of the apex court's January 31 verdict which blamed the PMO for sitting on the plea to Prime Minister Manmohan Singh seeking sanction to prosecute Raja.

It said it was not challenging the findings in the judgement on the locus but was seeking review for the "limited extent of correcting certain errors apparent in the judgement".

In another interlocutory application, the government detailed a 400-day time table for sale of spectrum as against the four-month deadline set by the court when it cancelled the licences in its verdict on February 2.

"As the licenses/spectrum can be issued only in and around March 2013 and the licenses stand quashed with effect from June 2, 2012, there will be an inevitable disruption in services for the subscribers of those license holders whose licenses stand quashed by virtue of the judgement of this court.

"It is respectfully stated that the total number of subscribers indirectly affected by the judgement of this court is over 69 million, representing almost 7.5 percent of the total mobile subscribers in India," the government said in its application.

The Centre further said that it has undertaken a detailed examination of the steps involved in the conduct of the auction and respectfully states that the process of auction will take at least 400 days.

Tomorrow the other review petition to be filed the government may question the apex court's jurisdiction on policy making arguing that auctioning of 2G spectrum, as ordered by the court, would affect its policy objectives.

It may also ask if judiciary can decide on an alternate policy like it has done in case of asking the government to auction all scarce natural resources.

Sources said the petition may contest the court's direction to pursue revenue maximisation as the only single price strategy in decision making, saying India can ill afford such a policy.

The first-come-first served policy, according to which 122 licenses were allocated in 2008, had helped increase tele-density and made wireless services affordable, the petition may argue.