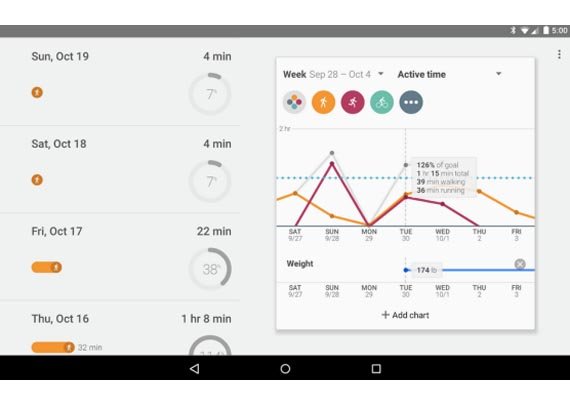 New Delhi: Google has finally released its Fit app for Android designed to compete with Apple's HealthKit. The app records your fitness activity via your device or apps that are built on the Google Fit SDK.
The dedicated Andorid app, which connects to your existing Google account, functions as a central dashboard for tracking fitness and health goals.
Like HealthKit, Google Fit uses your device's sensors to keep tabs on daily activities like steps and active minutes. Users can also manually add exercise and other activities like biking and walking, or your height and weight.
Heart rate info from compatible devices, including Android Wear smartwatches, can also be fed to the app.
The highlight of the app is its simplicity as it adopts a bare bones approach at reporting health and fitness data.
Users can establish goals based on duration or total steps, with Fit keeping you aware of your progress throughout each day.
Additionally, third-party fitness trackers and apps can also tap into Google's platform and input your health data.
Google Fit is compatible with every Android Wear device on the market. And you can also access your health profile via the web and on tablets. Google Fit is a free download in the Play Store and is rolling out right now.