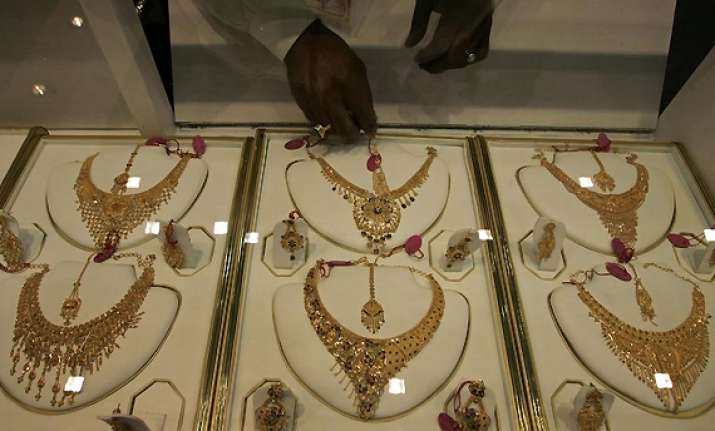 New Delhi, Jul 26: Gold today rose for the sixth straight session and gained Rs 150 to Rs 30,310 per 10 grams on sustained buying ahead of the festive and marriage season amid a firming global trend.
Silver followed suit and extended gains for the second day by adding Rs 400 to Rs 53,050 per kg on increased offtake by industrial units and coin makers.  
The trading sentiment in precious metals remained bullish as stockists and jewellers remained net buyers for the metal to meet the upcoming festive and marriage season demand, traders said.
They said in the global markets, gold gained the most in more than three weeks on speculation that European leaders may take further steps to tame the debt crisis also bolstered the sentiment.
In New York, gold shot up by USD 23.70 to USD 1,604.80 an ounce and silver by 1.41 per cent to USD 27.34 an ounce.  
Some funds seen shifting from weakening equities to firming bullion was another supporting factor for the bullion.  
On the domestic front, gold of 99.9 and 99.5 per cent purity advanced by Rs 150 to Rs 30,310 and Rs 30,110 per 10 grams, respectively.
The metal had gained Rs 530 in last five trading sessions. Sovereigns rose by Rs 50 to Rs 24,500 per piece of eight grams.
Similarly, silver ready surged by Rs 400 to Rs 53,050 per kg and weekly-based delivery by Rs 380 to Rs 53,350 per kg. It had gained Rs 100 yesterday.
Silver coins also spurted by Rs 1,000 to Rs 63,000 for buying and Rs 64,000 for selling of 100 pieces on upsurge in festive demand.