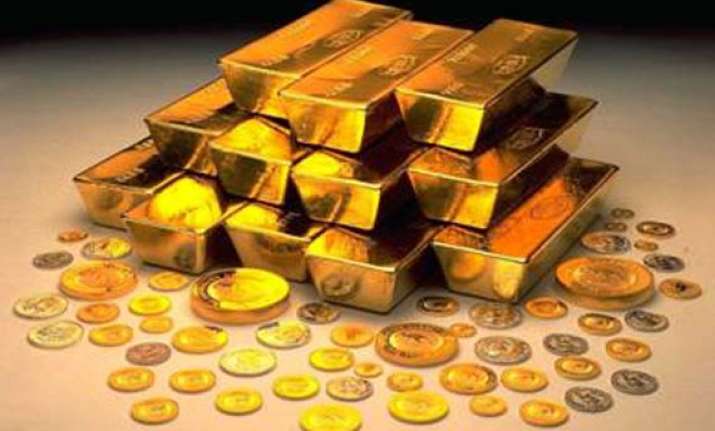 New Delhi, Aug 11 :  Continuing on its record-breaking ascent, gold surged to an all-time high of Rs 26,490 per 10 grams in the bullion market today amid a firming global trend and brisk buying activity at home.

After crossing the psychological Rs 26,000-mark in the previous session, gold prices soared by Rs 435 to Rs 26,490 per 10 grams in the bullion market, bolstered by the precious metal's rise in overseas markets as the deepening sovereign debt crisis in the US and Europe raised demand for gold as a safe haven investment.

Silver also rose smartly by Rs 1,100 to Rs 59,200 per kg on speculative buying.

Plunging equity markets worldwide forced investors to park their funds in bullion as an alternate investment, further fuelling the market sentiment, jewellery dealers said.  Gold in global markets, which normally sets the price trend on the domestic front, advanced by 1.2 per cent to USD 1,814.95 an ounce.

In the national capital, gold of 99.9 per cent and 99.5 per cent purity spurted by Rs 435 each to Rs 26,490 and Rs 26,370 per ten grams, respectively. Sovereigns followed suit and gained Rs 100 to Rs 21,000 per piece of eight grams. 
In a similar fashion, silver ready recovered sharply by Rs 1,100 to Rs 59,200 per kg and weekly-based delivery by Rs 1,040 to Rs 58,440 per kg. The white metal had lost Rs 1,800 in the previous two sessions.

However, silver coins held steady at Rs 66,000 for buying and Rs 67,000 for selling of 100 pieces. PTI