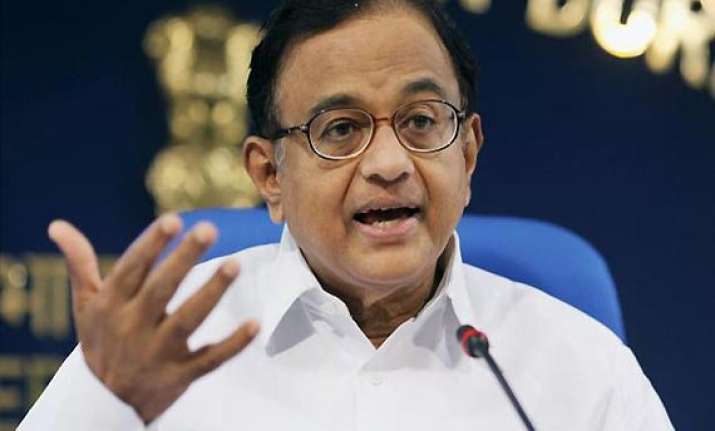 New Delhi: Gold, silver and some non-essential goods are likely to attract higher import duties even as government announced a slew of measures including easier overseas borrowing norms to fetch an additional USD 11 billion to arrest rupee fall and check the burgeoning CAD.  
The interest on foreign currency non-resident accounts has been liberalised to attract more deposits, while the RBI will issue notification to allow MNC subsidiaries to raise funds from parent companies.
The customs notifications on the import of these items will be placed in Parliament tomorrow, Finance Minister P Chidambaram told a press conference hours after he made a statement in both the Houses on measures to contain the CAD at USD 70 billion or 3.7 per cent of the GDP.
It was USD 88.2 billion or 4.8 per cent of GDP in 2012-13.  He refused to disclose the actual figures on import duty saying Parliament was in session and he would not make any statement outside.
While talking of compression in import of gold and silver and non-essential items, Chidambaram statement also referred to compression in demand for oil.
"CAD is a problem (but) we have solutions. We will implement the solution (and) there is no room for panic," the Minister told reporters.
These initiatives would help in reducing foreign exchange volatility and contain the Current Account Deficit (CAD), he added.  "CAD is as much a red line as fiscal deficit. If we can contain CAD, sentiment about currency market and rupee will significantly improve," he said.
Chidambaram said that permission would be given to IRFC, PFC and IIFCL to collectively raise USD 4 billion through quasi-sovereign bonds for the infrastructure sec Giving a break-up of USD 11 billion inflows, he said, USD 4 billion each would come from quasi-sovereign bonds by public sector financial institutions and ECBs by PSU oil companies.  
Another USD 2 billion will be realised from liberalised ECB guidelines and USD one billion from relaxation in non-resident deposit schemes.