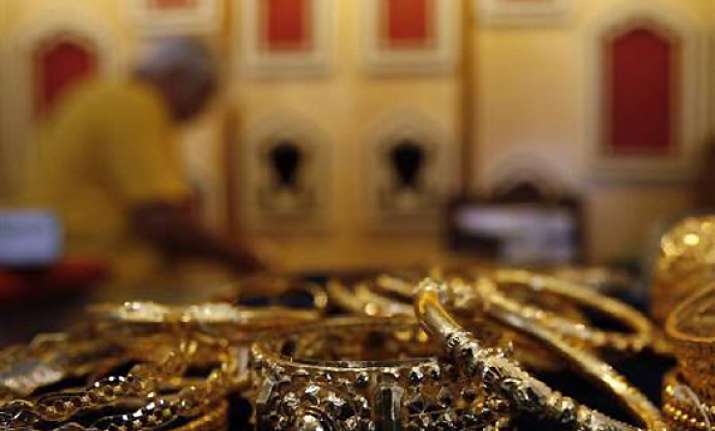 New Delhi, Dec 24: Gold prices recovered by Rs 50 to Rs 28,040 per 10 gram in the national capital today on retail buying and seasonal demand amid firm trend in Asian markets.

However, silver lacked follow up support from industrial units and coins makers and shed Rs 100 to Rs 52,500 per kg.

Trading sentiment in gold picked up on local buying on higher 'wedding season' and festival demand amid a firm trend in the overseas markets.

In Asia, gold climbed 0.5 per cent to USD 1,614.05 an ounce in Singapore, up 0.8 per cent this week.

On the domestic front, the gold for 99.9 and 99.5 per cent purity rose by Rs 50 each to Rs 28,040 and Rs 27,900 per 10 gram respectively.

The metal had lost Rs 50 in the previous session.  Sovereign continued to be asked at last level of Rs 23,300 per piece of eight gram.

On the other hand, silver ready fell by Rs 100 to Rs 52,700 per kg and weekly-based delivery by Rs 140 to Rs 53,110 per kg on lack of buying, while silver coins held unchanged at Rs 59,000 for buying and Rs 60,000 for selling of 100 pieces.