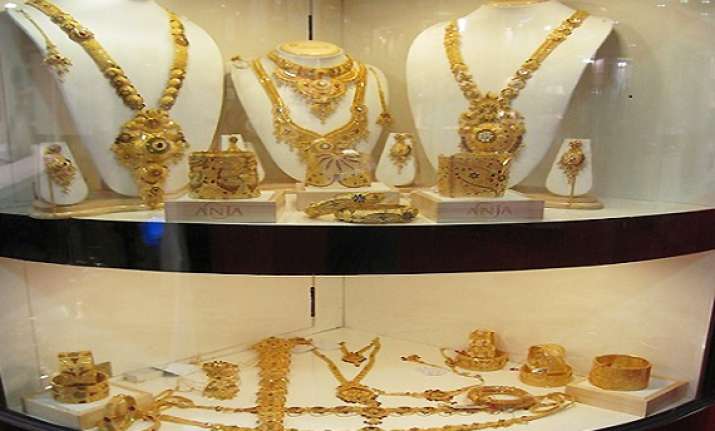 New Delhi, Mar 2: Paring all earlier losses, gold today rose by Rs 100 to Rs 28,240 per 10 grams on fresh buying at attracted low levels amid a firming global trend.  

It had crashed to a near six-month low by losing Rs 920 yesterday.

Silver followed suit and recovered by Rs 1,000 to Rs 59,300 per kg on increased offtake by industrial units and coin makers. The metal had lost Rs 2,200 (rpt) Rs 2,200 in the previous trading session.

The trading sentiment in gold bolstered after it rebounded from the biggest decline this year in global markets on signals of improving prospects for the US economy.

Gold in global markets, which normally sets the price trend on the domestic front, rose by USD 21 to USD 1,717.70 an ounce, after dropping by USD 100 yesterday.

Silver also rose by 2.51 per cent to USD 35.51 an ounce in New York.

On the domestic front, gold of 99.9 and 99.5 per cent purity recovered by Rs 100 each to Rs 28,240 and Rs 28,100 per 10 grams, respectively.

However, sovereigns held steady at Rs 23,500 per piece of eight grams in limited deals.

In a similar fashion, silver ready rebounded by Rs 1,000 to Rs 59,300 per kg. Silver weekly-based delivery shot up by Rs 940 to Rs 60,540 per kg.

Silver coins also jumped up by Rs 1,000 to Rs 73,000 for buying and Rs 74,000 for selling of 100 pieces.