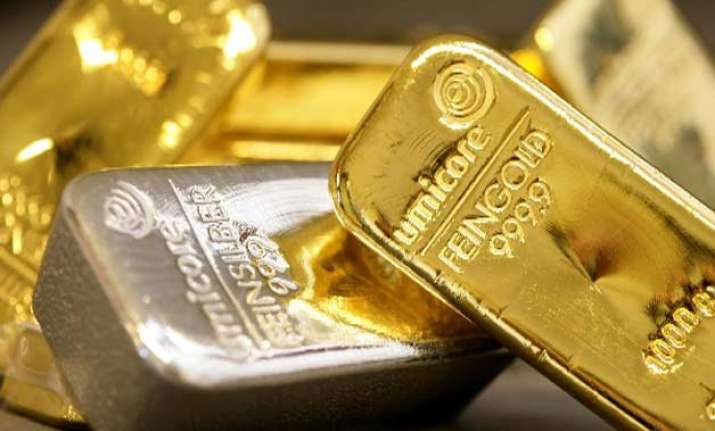 Singapore: Gold prices plunged by Rs 410 to Rs 26,690 per 10 grams at the bullion market on Monday on a weak global trend amid easing demand from jewellers.
Silver also fell sharply by Rs 550 to Rs 38,000 per kg on reduced offtake by industrial users and coin makers.
Bullion merchants said apart from slackened demand from jewellers, a weak global trend after Federal Reserve signalled that interest rates may rise this year in the world's biggest economy, led to fall in gold and silver prices at domestic markets.
Gold prices in Singapore, which normally determine trends on the domestic front, dropped by 0.5 per cent to USD 1,192.50 an ounce and silver by 0.3 per cent to USD 16.90 an ounce.
In the national capital, gold of 99.9 per cent purity recorded a steep fall of Rs 410 to Rs 26,690 per 10 grams and 99.5 per cent pure gold plunged by Rs 360 to Rs 26,540.
Sovereign, however, was unchanged at Rs 23,700 per piece of eight grams.
Tracking gold, silver ready fell by Rs 550 to Rs 38,000 per kg and weekly-based delivery by Rs 330 to Rs 37,990 per kg.
Prices of silver coins dropped Rs 1,000 to Rs 56,000 for buying and Rs 57,000 for selling of 100 pieces.