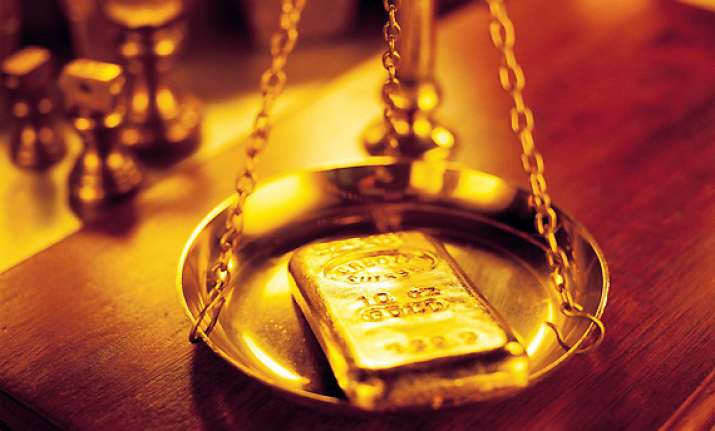 New Delhi, Feb 2: A divergent trend was seen at the bullion market here today, as gold declined by Rs 90 to Rs 28,530 per 10 grams on sluggish demand, while silver gained Rs 400 to Rs 56,200 per kg on fresh buying support.  

Traders said gold extended loses for the second straight day, despite a firming global trend, due to sluggish demand at existing higher levels.

Some investors were also seen shifting their funds to the rising equities which also reduced gold's demand.

On the other hand, silver gained on fresh buying support from jewellery and coin makers to meet the marriage season demand in tandem with increased offtake by industrial units helped, they added.

On the domestic front, gold of 99.9 and 99.5 per cent purity fell by Rs 90 each to Rs 28,530 and Rs 28,390 per 10 grams, respectively.

It had lost Rs 70 yesterday. Sovereigns continued to be asked at previous level of Rs 23,400 per piece of eight grams.

On the other hand, silver ready recovered by Rs 400 to Rs 56,200 per kg and weekly-based delivery by Rs 285 to Rs 56,695 per kg.

Silver coins shot up by Rs 1,000 to Rs 66,000 for buying and Rs 67,000 for selling of 100 pieces.