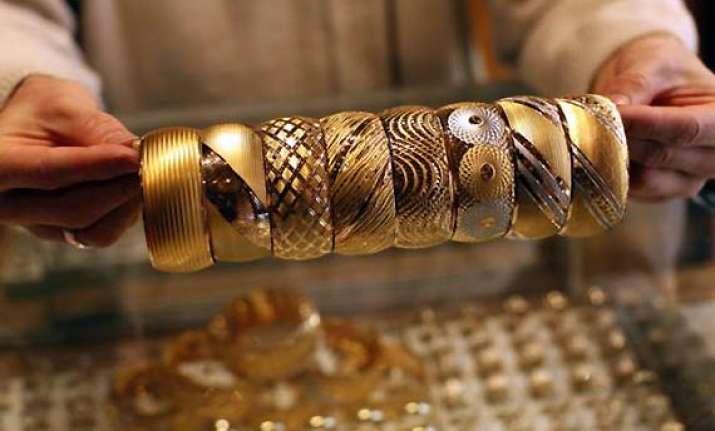 Mumbai, Nov 28: Gold prices soared at the domestic bullion market today on sustained demand from stockists as well as jewellers amid marriage seasonal offtake on the back of bullish global cues.

Silver also rebounded sharply on heavy speculative and investment-driven buying.

Standard gold of 99.5 per cent purity rallied Rs 295 to end at Rs 28,765 per 10 grams from last Saturday's close of Rs 28,470.

Pure gold of 99.9 per cent purity shot up by Rs 290 to close at Rs 28,900 per 10 grams as compared to Rs 28,610 previously.

Silver ready (.999 fineness) galloped by Rs 935 to finish at Rs 56,205 per kg from Rs 55,270 last weekend.

In London, gold surged on optimism Europe would take stronger steps to resolve deepening debt crisis amid recovery in equities.

Spot gold bid up to hit USD 1,714.39 an ounce in early trade.