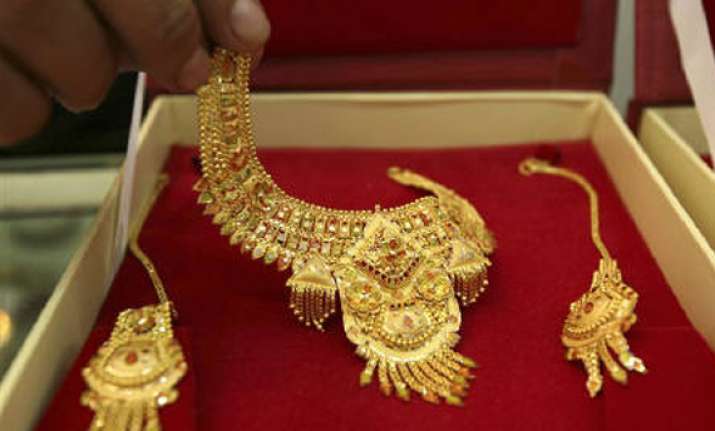 New Delhi, Dec 8: Gold today rallied to an all-time high of Rs 29,540 per 10 grams in the bullion market here by adding Rs 240 on the back of marriage season demand amid a firming global trend.

The precious metal has surpassed its previous record of Rs 29,490 per 10 grams set on December 2.

On the other hand, silver declined by Rs 150 to Rs 56,250 per kg on lack of necessary buying support.

Sentiment in gold bolstered after it rose by USD 13.70 to USD 1,743.10 in New York last night as speculation that European leaders won't be able to agree on steps to stem the region's debt crisis in a meeting later today increased demand for the metal as a protection of wealth, traders said.

In addition, increased buying by jewellery makers to meet the ongoing marriage season and shifting of funds by investors from melting equities to bullion also supported the upswing, they added.

Gold of 99.9 and 99.5 per cent purity climbed by Rs 240 each to record highs of Rs 29,540 and Rs 29,400 per 10 grams, respectively.

Sovereigns rose by Rs 50 to Rs 23,400 per piece of eight grams.

Meanwhile, silver ready declined by Rs 150 to Rs 56,250 per kg on lack of necessary support at existing higher levels.

However, silver weekly-based delivery rose by Rs 150 to Rs 57,350 per kg on speculative buying.

Silver coins remained steady at Rs 63,000 for buying and Rs 64,000 for selling of 100 pieces.