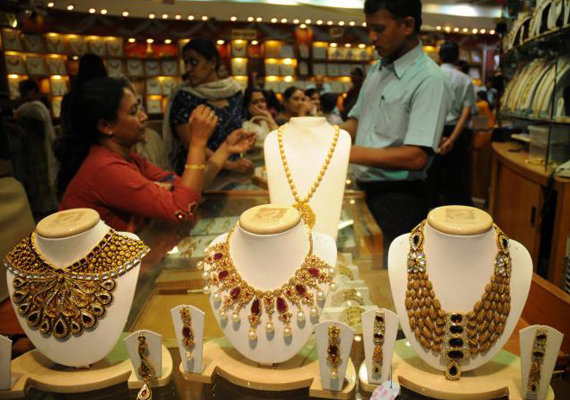 New Delhi, Feb 21: Gold futures prices today rose by Rs 44 to Rs 28,202 per 10 grams, as speculators enlarged their positions largely in tune with a firming trend overseas amid ongoing marriage season demand.

At the Multi Commodity Exchange, gold for delivery in April moved up by Rs 44, or 0.16 per cent, to Rs 28,202 per 10 grams in business turnover of 3,412 lots.

In a similar fashion, the metal for delivery in June traded higher by Rs 47, or 0.16 per cent, to Rs 28,569 per 10 grams in 82 lots.

Market analysts attributed rise in gold futures to a firming trend overseas after European leaders reached an agreement on a second Greek bailout, weakening the dollar and boosting demand for precious metals as alternative investments.

In addition, rising demand at domestic markets for the marriage season also supported the upside, they said.

Meanwhile, gold traded a shade higher at USD 1,735.82 an ounce in early trade in in Singapore.