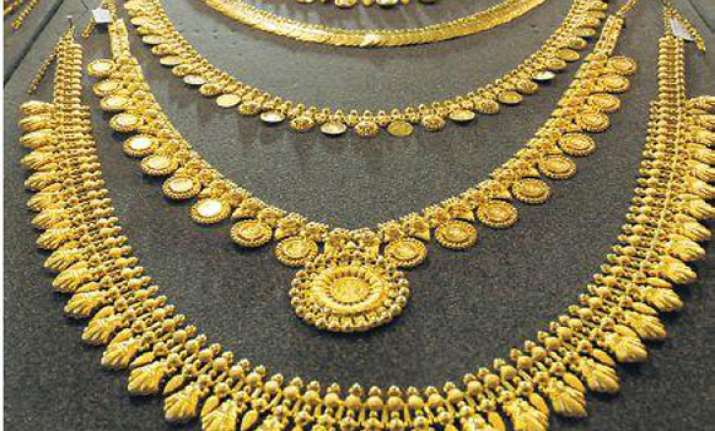 New Delhi, Feb 9 : Snapping a three-day rising streak, both gold and silver fell today on profit-selling by stockists at existing higher levels amid a weak global trend.  While gold lost Rs 40 to Rs 28,490 per 10 grams, silver dropped by Rs 800 to Rs 56,500 per kg on reduced offtake by jewellers and industrial units.

Traders said profit-selling by stockists at prevailing higher levels and weakening global trend, mainly led to the fall in both gold and silver prices.In London, gold fell by 0.1 per cent to USD 1,731.67 an ounce.

In addition, fall in domestic demand at higher rates further fuelled the downtrend in the precious metals, they said.

On the domestic front, gold of 99.9 and 99.5 per cent purity declined by Rs 40 each to Rs 28,490 and Rs 28,350 per 10 grams, respectively. The metal had gained Rs 490 in last three trading sessions. Sovereigns followed suit and shed Rs 50 to Rs 23,400 per piece of eight grams. 

In line with a general weakening trend, silver ready also dropped by Rs 800 to Rs 56,500 per kg but weekly-based delivery added Rs 450 to Rs 57,140 per kg on speculator's buying.

However, silver coins plunged by Rs 2000 to Rs 67,000 for buying and Rs 68,000 for selling of 100 pieces following considerable fall in demand at higher levels.