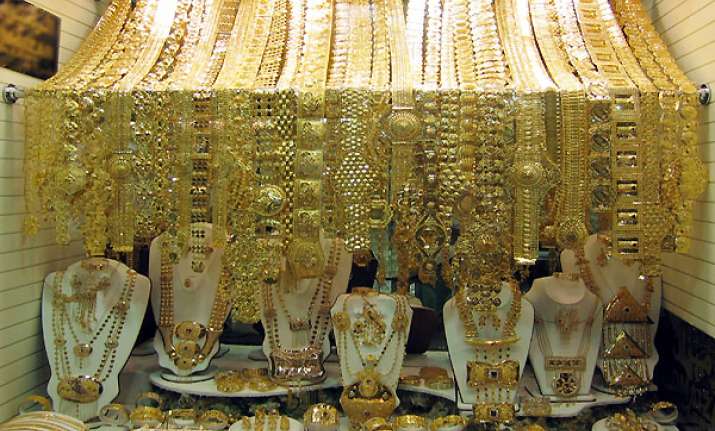 New Delhi, Oct 31: Both the precious metals, gold and silver, tumbled today on heavy selling by stockists and retailers at existing high levels, amid a weak trend overseas.

While gold fell by Rs 340 to Rs 27,540 per 10 grams, silver lost Rs 1,150 to Rs 56,250 per kg on sluggish demand.

Trading sentiments turned bearish after gold declined in overseas markets, as a strengthening US dollar faded demand for the precious metals as an alternate investment, traders said.

Gold in global markets, which normally sets the price trend on the domestic front, lost 1.3 per cent to USD 1,720.97 an ounce and silver by 1.3 per cent to USD 34.87 an ounce in Singapore.

In addition, fall in demand at existing high levels and local customers selling scrap gold also dampened trading sentiments to some extent.

On the domestic front, gold of 99.9 and 99.5 per cent purity tumbled by Rs 340 each to Rs 27,540 and Rs 27,400 per 10 grams, respectively. Sovereigns followed suit and lost Rs 100 to Rs 22,000 per piece of eight grams.

Similarly, silver ready took a plunge of Rs 1,150 to Rs 56,250 per kg and weekly-based delivery by Rs 1,065 to Rs 56,300 per kg, respectively. Silver coins shed Rs 500 to Rs 62,000 for buying and Rs 63,000 for selling of 100 pieces.