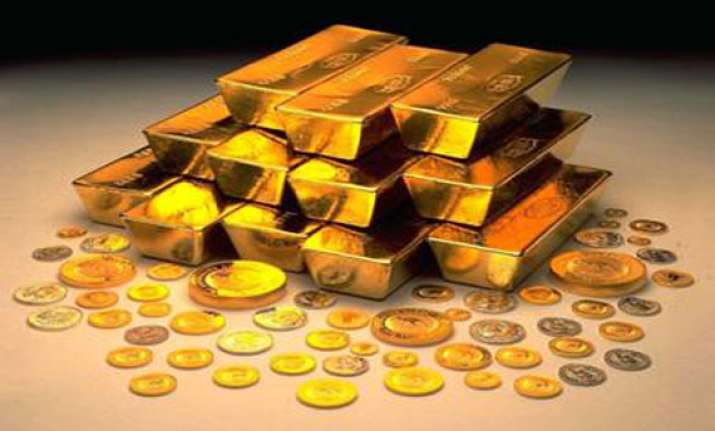 New Delhi, June 2: Gold prices breached Rs 30,000 mark for the first time today on heavy buying by stockists and retailers amid strong overseas trend, triggered by global financial uncertainty which has increased the metal's appeal as a safe investment haven.
Gold shot up by a hefty Rs 960 to touch a record high of Rs 30,300 per 10 grams in line with global rally where it jumped the most in ten months.
Traders said gold, both of 99.9 and 99.5 per cent purity, recorded the biggest single day gain of Rs 960 each to Rs 30,300 and Rs 30,160 per 10 grams, respectively.
Sovereign also shot up by Rs 350 to Rs 24,200 per piece of eight grams.
Marketmen said signs of weakening job growth in the US and deepening euro-zone debt crisis has increased metal's appeal. Increased demand from investors further fuelled the trading sentiment, they added.
In New York, gold jumped 4.24 per cent to USD 1,626.30 an ounce, the biggest rise since August 8.
Gold prices in global markets usually sets the trend in the domestic markets.
Silver, in the bullion market here, also rose by Rs 650 to Rs 54,550 per kg in the local market. In New York, the metal rose by 3.5 per cent to USD 28.68 an ounce, the largest gain in two weeks.
Silver ready surged by Rs 650 to Rs 54,550 and weekly-based delivery by Rs 880 to Rs 54,510 per kg.
Silver coins spurted by Rs 1,000 to Rs 65,000 for buying and Rs 66,000 for selling of 100 pieces.