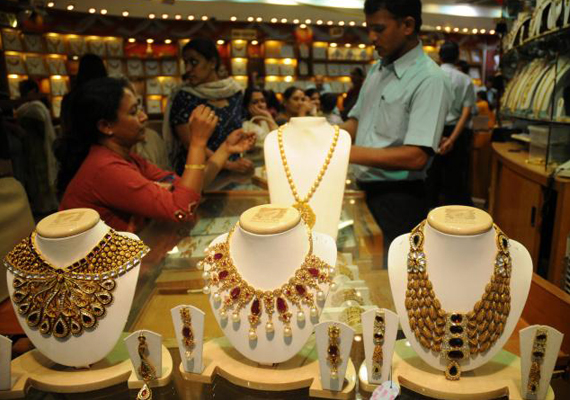 New Delhi, Feb 23: Gold on Thursday regained the psychological level of Rs 29,000 after 10 weeks on frantic buying by stockists and jewellers for the ongoing marriage season amid a rising global trend.

While gold spurted by Rs 300 to Rs 29,040 per 10 grams, a level last seen on December 13, silver held steady at Rs 57,400 per kg in thin trade.

The trading sentiment in gold remained bullish as the metal jumped to a three-month high in global markets on speculation that the US will extend a stimulus to bolster the economy.

In New York last night, gold shot up by USD 15.50 to USD 1,775.80 an ounce in New York.

In addition, increased buying by jewellers for the marriage season and investors shifting funds from volatile equities to bullion further fuelled the upswing.

On the domestic front, gold of 99.9 and 99.5 per cent purity zoomed by Rs 300 each to Rs 29,040 and Rs 27,900 per 10 grams. Sovereigns followed suit and added Rs 50 to Rs 23,500 per piece of eight grams.

On the other hand, silver ready held steady at Rs 57,400 per kg in restricted buying and weekly-based delivery rose by Rs 30 to Rs 57,275 per kg on speculator's support.

Silver coins spurted by Rs 2,000 to Rs 71,000 for buying and Rs 72,000 for selling of 100 pieces on rising marriage season demand.