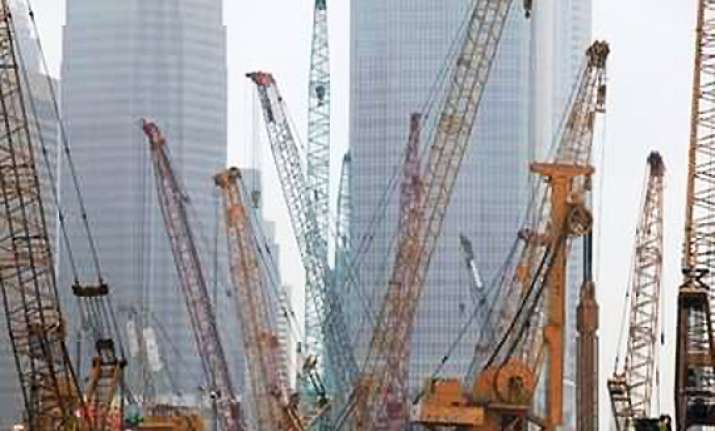 Mumbai, Feb 8: Construction firm GMR Infrastructure today posted a 385 per cent increase in its net loss to Rs 107.96 crore for the quarter ended December 31 as compared to Rs 22.25 crore loss in the same period last fiscal, mainly on the back of losses incurred by its Delhi Airport project.  

However, the company's net sales from operations for the period grew by 47.1 per cent to Rs 1,999.30 crore, as against Rs 1,358.78 crore in the corresponding period last year.

"The loss of Rs 229 crore incurred by Delhi Airport for the quarter, coupled with exceptional items and an interest charge of Rs 17 crore on account of loan borrowed for Sinar Mas acquisition resulted in the increase in loss to 107.96 crore," GMR Group Chief Financial Officer A Subbarao told reporters in a conference call.

However, he expects the Delhi airport tariff to kick in, which will help in minimising current losses.

"With the tariff revision process for the airport having commenced consequent to the issue of consultation paper by Airports Economic Regulatory Authority (AERA), the adverse impact of DIAL's results on the profitability of the company will soon be mitigated," he said.

Apart from this, GMR also suffered a set back in its energy business due to lower gas availability for its operating gas projects and major maintenance shutdown of Vemagiri power plant, which resulted in a lower plant load factor (PLF).

The energy business also suffered loss of revenue due to floods in the South African coal mine," Subbarao said.

During the quarter, GMR commissioned the 25 MW Gujarat solar power project and and achieved financial closure for Maru Transmission Service Company and Aravali Transmission Service Company.

It also received environment clearance for the 300 MW Badrinath hydro project in Uttarakhand as well as for the 350 MW expansion of Kamalanga project.

"Another 2418 MW capacity is scheduled to be commissioned within the next 12 months," he said.

On its highways business, Subbarao said, "Our preparations are well under way to take over the operations of the mega project 'Kishangarh-Udaipur-Ahmedabad expressway' from May, which will give significant cash flow from the first day of operations."

The company has planned a capex of Rs 14,000 crore for the next fiscal which will be utilised for its road projects as well as for power projects, he said.

"We are expecting better revenues and cash flows with the completion of three road projects including Chennai outer ring road, Hyderabad-Vijaywada and Hungund-Hospet, takeover of the brownfield Kishangarh-Udaipur-Ahmedabad mega highway project and the upcoming power projects. Our focus is on cash and we are putting high emphasis on sweating our assets" he said.