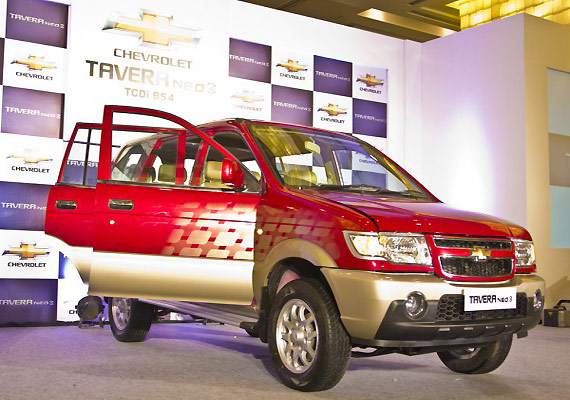 Kolkata, Mar 26: Automobile major GM India today said it expects a 8-10 per cent growth in sales in the country this year.
"We are expecting a 8-10 per cent growth in sales in India this year," GM India President and Managing Director Lowell C. Paddock said here today during the launch of Chevrolet Tavera Neo 3 BS IV MPV model.  
"A total of 1.5 lakh Tavera models were sold in India since 2006, and in the last year we sold 21,000 Tavera, 45,000 Beat and 22,000 models of Spark," he said.  
The total number of GM brands of automobiles sold in India so far was 2.25 lakh, Paddock said.  
Stating that GM's marketshare was six per cent all over India, Paddock said nine per cent sales was reported in the eastern region alone.
He said GM's production capacity at the two plants at Halol, near Bangalore, and another at Gurgaon in Haryana, is four lakh.
He added if 8-10 per growth in sales is achieved, GM would have no plan to enhance production since the automobile industry is facing a recession.
Since its operation in India in 2003, GM has so far invested USD 1 billion, he said, adding that there was no plan of further investment.