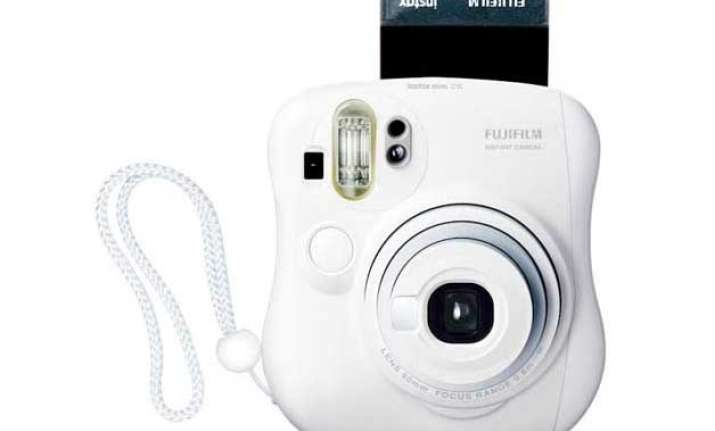 Fujifilm has launched four cameras in its Instax series that allows users to print photos instantly. These include Mini 8, Mini 25, Mini 50S and Mini 90.
While the Mini 8 costs Rs 6,441, Mini 25 model is priced at Rs 8,045, Mini 50S at Rs 9,147 and the Mini 90 will be available at Rs 10,999.
The cameras are suitable for clicking both selfies to capture the mood.
The instax Mini 8 is a camera comes with a simple operational system for instant pictures and Brightness adjustment dial that enables taking photos in different modes easily. It is suitable for kids and ladies who can accessorize the camera color with their attire.
The instax Mini 25 offers a compact design. It is primarily a selfie camera. The instax Mini 50S is comes with a self-timer mode and is mainly targeted people who frequently attend sophisticated parties. The instax Mini 90 is designed with a classic/retro look.