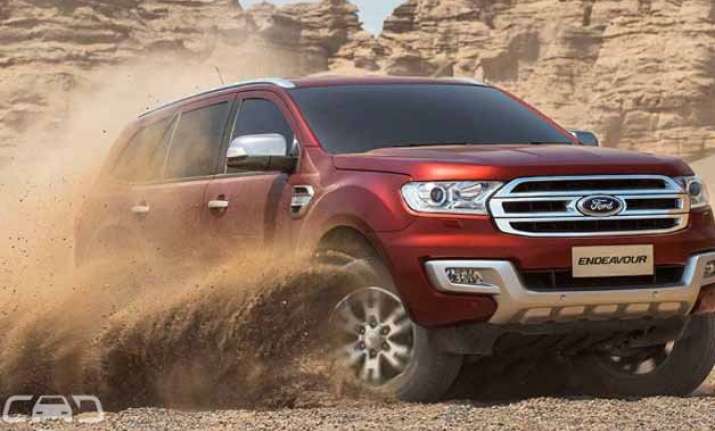 The popularity of SUVs in India is as good as it has ever been in history and if there is any name that commands respect and awe in the segment, then it is the Toyota Fortuner.
However, with growing popularity there has been a rise in the competition as well with the arrival of names like Santa Fe, Trailblazer and now the new version of popular American brand Ford Endeavour.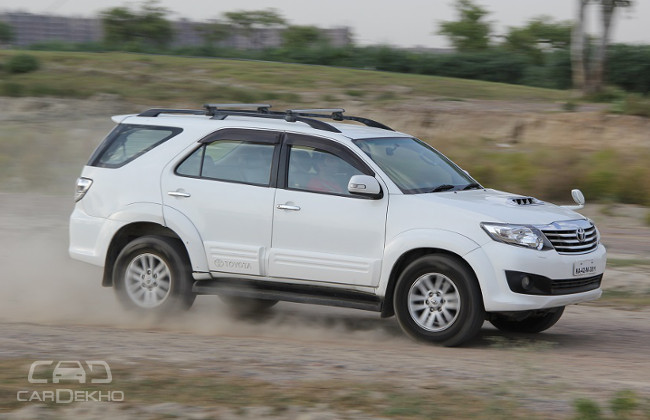 However, Toyota Fortuner is still quite a strong name not to ignore, so it will be interesting to see how the SUV will stand up against Ford Endeavour, the another powerful name.
Engine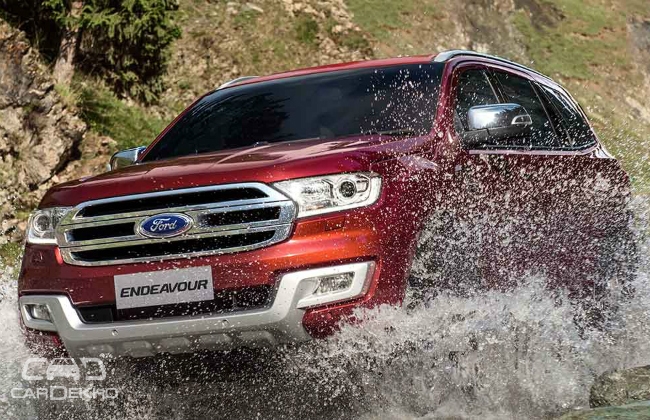 Both the SUVs have two engine variants with Fortuner featuring a 2494cc engine and another with a 2982cc displacement.
On the other hand, we have Ford Endeavour that comes with a 2198cc and a 3198cc motor.
However, in terms of power and torque, Ford Endeavour overtakes Toyota Fotuner in every way.
The lighter engine of Ford Endeavour delivers a power of 157.8bhp at 3200rpm as oppose to 142bhp power generated by Toyota Fortuner.
In terms of torque too, Ford Endeavour is way ahead producing 385Nm torque at 1600 to 2500rpm as compared to 343Nm torque at 1600 to 2800rpm.
For the heavier engines, Ford Endeavor again manages to overhaul Fortuner churning out 197bhp power at 3000rpm and 470Nm torque at 1750 to 2500rpm, compared to 168bhp power and 343Nm torque that the latter generates.
Ford Endeavor comes with a 6-speed transmission system as compared to the 5-speed gearbox that Fortuner has to offer.
Handling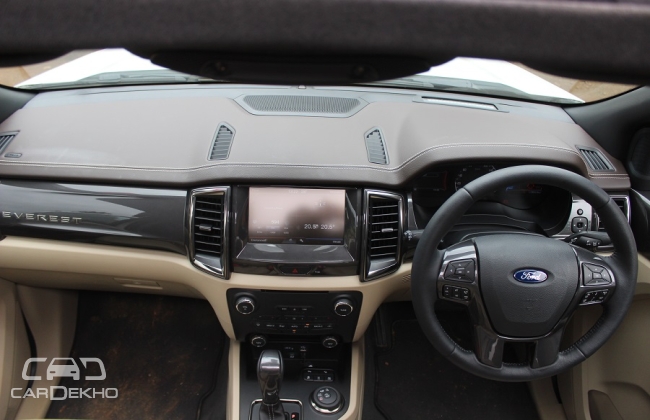 Here too we see Ford come out on top with Endeavor garnering a better suspension system in addition to more controlled brakes, a longer wheelbase and a higher ground clearance.
The boot space is larger while the road assist is far more intuitive giving Ford Endeavor a definitive edge over Toyota Fortuner, especially when it comes to off-road adventures.
Ford Endeavor further excels when it comes to safety and performance offering ABS, EBD, ESP, Traction Control, Hill launch and new Terrain Management system.
Interior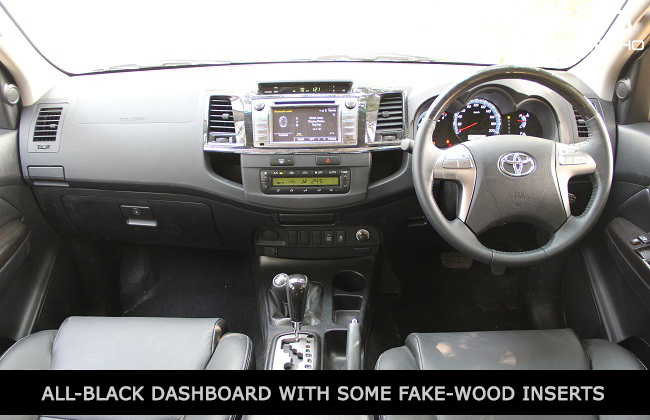 Ford Endeavor continues to dominate even on the inside with contemporary features and design with high-class material being used. On the other hand, Toyota Fortuner has often come under scrutiny for the same elements indicating that the popular SUV is in serious need of a makeover.
Fortuner has an all black dashboard compared to Ford Endeavor that comes with a 2 tone dashboard. Ford Endeavor offers 10 speakers compared to 6 speakers and also has the noise cancellation feature in addition to its infotainment display.
Price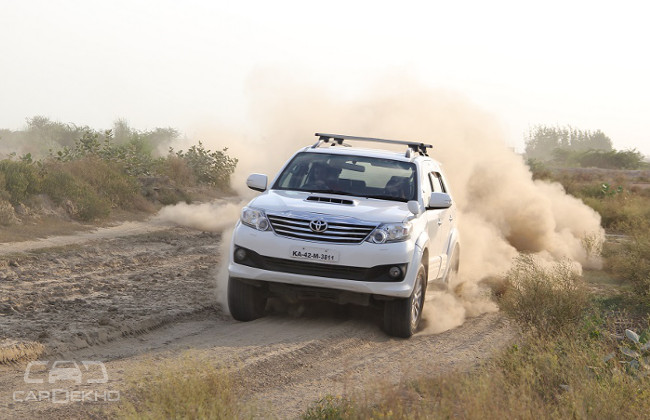 This is one section where Toyota Fortuner excels with the 2.5-litre variant being available at Rs. 25.46 lac as oppose to the 2.2-litre version of Ford Endeavor that costs Rs. 24.75 lac.
Overall, if we analyze the running cost, Ford Endeavor seems a much more economical option for lower end models whereas Toyota Fortuner is a better option for the bigger engine.
In terms of mileage, Toyota Fortuner gives away 13kmpl for both small and big engine, whereas Ford Endeavor delivers 14.12kmpl for the smaller engine and 10.91kmpl for the bigger engine.
Toyota Fortuner is a well-established name in India and has won critical acclaim for its performance, but on the other hand, Ford, this time around, has given a brilliant update to the ageing Endeavour.
So for now, it's time to watch the two battling out in the premium SUV space and wait for the results.