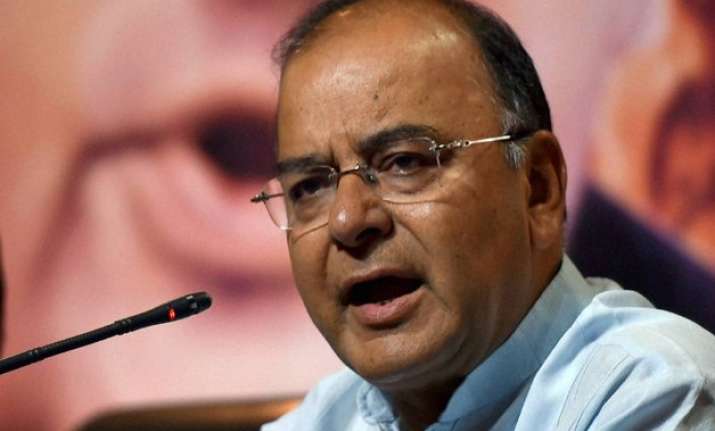 NEW DELHI: Amid the likelihood of a stormy Parliament session, Finance Minister Arun Jaitley today made a strong case for passage of GST and land acquisition bills saying they were necessary to create jobs and remove poverty.
"The latest data suggest that the investment cycle is slowly turning around and stalled projects are being unblocked at a faster pace. Passing the GST and reforming the land law will accelerate this investment turnaround," he said in his Facebook post.
Jaitley's appeal for passage of the GST and land acquisition bills comes against the backdrop of the Lalit Modi row that has snowballed into a major controversy involving two senior BJP leaders. The monsoon session of Parliament begins on July 21.
With the Congress sticking to its demand for the resignations of External Affairs Minister Sushma Swaraj and Rajasthan Chief Minister Vasundhara Raje, the nearly four-week long session of Parliament that is scheduled to last till August 13 is likely to be stormy.
While the Goods and Services Tax Bill is being scrutinised by a select committee of the Rajya Sabha, the Land Acquisition bill is being discussed by the joint committee of Parliament. Both the committees are expected to submit their reports at the beginning of the next session.
In his comments on the Socio Economic and Caste Census (SECC), which painted a very grim picture of the rural India, Jaitley said that NDA government was trying to create conditions for accelerating growth to 8-10 per cent through a set of measures.
"...the government is creating the conditions for greater private investment: implementing the GST and creating a common market, reforming the land law, easing the costs of doing business, and unblocking stalled projects are all measures that will improve the conditions for investment," the Minister said.
The data has revealed that one out of three families living in villages is landless and depends on manual labour for livelihood.