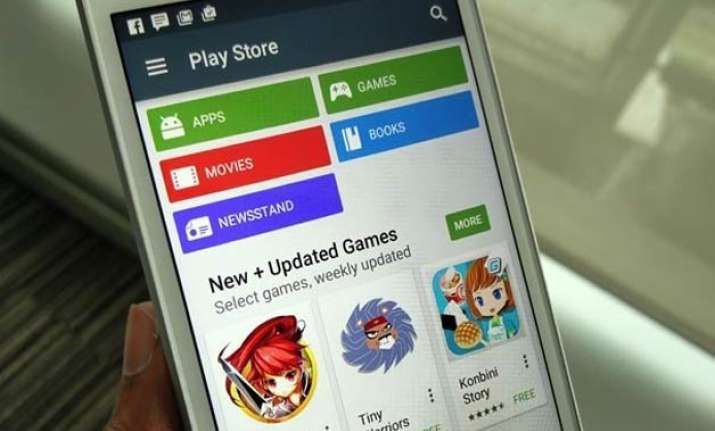 New Delhi: Most games are entertaining initially but after a certain point of time they outlive their utility and become little boring. A whole set of exciting games are being developed and launched everyday with the burgeoning market of video games. But, for a layman, it's not easy to spot the right game that rouses user curiosity while sticking to its entertainment quotient. As Android phones and tablets have increased in popularity, the number of apps available for the platform have risen considerably. And that means more free Android games. 
Worried on what games to chose from the whole list of games? Want to save data costs and understand and experience how the game will be? 
Well, IndiaTV Gadgets gets you a list of 2016's top 5 games on Android which will keep you glued to your mobile phones.
INFINITE LOOP
Infinite Loop is a minimal puzzle game where the goal is to connect the grid so that there are no openings to create the a pattern. The patterns are generated through algorithms, allowing it to be endless. All you have to do is tap on each pattern to rotate it. The game is free and has no in-app purchases. 
The game is available on Google Play
NEED FOR SPEED: NO LIMITS
Need for Speed: No Limits gets you the pure-adrenaline based racing. It features numerous challenges, events and cars that you can play your way throughwith easy controls. There is only a steer and boost in controls segment. NFS also lets you upgrade your wheels, gearbox and nitro, among others. The game does have in-app purchases, but it's not really required to have a blast.
The game is available on Google Play
REAL BASKETBALL
Real Basketball sports decent graphics and accessible controls which make this quick to pick up. The chance to test yourself online against other real players makes it tough to put down again. However, if you are a basketball freak, this is the best game of the sport.
The game is available on Google Play
FIFA 15
Football fans can now have a blast! Fifa 15 from EA sports is one of the best ways to satisfy your soccer addiction for the price of zero dollars. You can play in exhibition or career mode and lists over 10,000 players and plenty of stadiums. And all these are liscinsed products which gives you play your favourite soccer star and his team. Be it Messi, Ronaldo, Xavi or Rooney!
The game is available on Google Play
CSR RACING
CSR Racing, a drag racing game, is very accessible and pitched just right for quick bursts. Plenty of cars, bosses to beat, but you'll have to grind or pay for upgrades. However, this games will definetely give you the push for new cars. Excellent graphics adds to the fun.
The game is available on Google Play