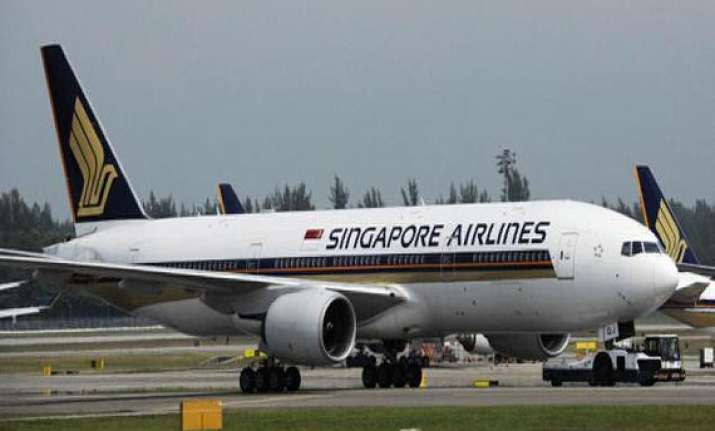 New Delhi: The Foreign Investment Promotion Board (FIPB) today gave its green signal to Singapore Airlines to start a full-service airline in partnership with Tata Sons entailing an initial foreign investment of USD 49 million.  This is Tatas' second venture in the aviation sector after its tie-up with Malaysian carrier Air Asia in February for a low cost passenger air service.
"It (Tata-SIA proposal) has been cleared," Economic Affairs Secretary Arvind Mayaram told reporters after a meeting of the Foreign Investment Promotion Board (FIPB) here.  Mayaram said no riders have been set for the joint venture.
While Singapore Airlines plans to invest USD 49 million, Tatas would be contributing remaining amount of the total planned USD 100 million investment in the joint venture.  The joint venture needs other government approvals before it can start operations.
Commenting on the development, Ratan Tata, Chairman Emeritus of Tata Group, welcomed the decision and told a TV channel that he was excited about FIPB approval. A lot of work was needed to be done to start the venture, he added.  Tata along with SIA CEO Goh Choon Phong met Finance Minister P Chidambaram after the FIPB cleared the venture.  To be called Tata SIA Airlines Ltd, the venture would be headquartered in Delhi.
The two had assured the government that control of their proposed venture would always remain in Indian hands, while seeking approval to offer full-service passenger airways on both domestic and international routes. Of the six directors, four would be nominated by the Tatas.  The FIPB also gave its approval to a foreign direct investment proposal by SingTel. The Singapore-based telecom company can now acquire stakes of its minoirty Indian partners, which include Bharti Enterprises, in its Indian arm.