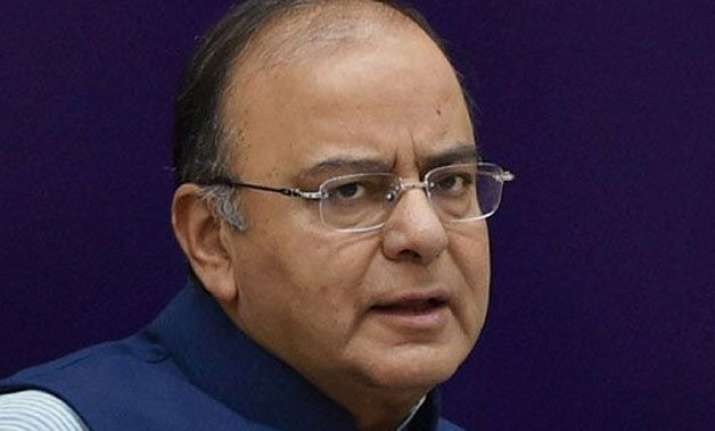 New Delhi: Expressing its dismay over the union budget 2016-17 proposal to tax withdrawals from the Employees' Provident Fund (EPF) contributions, industry chamber FICCI today said it was, nevertheless, encouraged by the reports that Finance Minister Arun Jaitley will be reviewing these provisions.
"Withdrawals on maturity are proposed to be made partially taxable and further a limit of Rs.1,50,000 is proposed to be prescribed on the employer's contribution to the credit of an employee.
"These proposals adversely impact the salaried class which has been steadfast in contributing their bit to the exchequer," said Federation of Indian Chambers of Commerce and Industry in a statement here.
"FICCI is, however, encouraged by the reports that the finance minister will be reviewing these provisions and make his decision known at the appropriate time through an announcement in parliament," it added.
In his budget speech on February 29, Jaitley said that 60 percent of withdrawals from the provident fund accounts will be taxed on contributions to be made after April 1. The aim is to make India a more insured and pensioned society, he said.
"FICCI welcomes the decision of the government to give a re-look to these Budget provisions," FICCI president Harshavardhan Neotia said in the statement.
Following widespread concern over the measure, the government is contemplating to give relief to people but without a complete rollback, informed sources here said.
According to official sources, a meeting between the officials of Prime Minister's Office (PMO), the finance ministry and the labour ministry took place on late Thursday and discussed the issue.
Addressing the strong reaction provoked by the proposal, Jaitley had on Wednesday said he would announce the final decision on the matter when he replies to the debate on the budget in parliament.
"Now there have been some reactions. When the debate comes up in parliament, I will give the government's response as to what decision we finally take in this matter," Jaitley told representatives of industry associations FICCI, CII and Assocham at a post-Budget 2016-17 meeting.