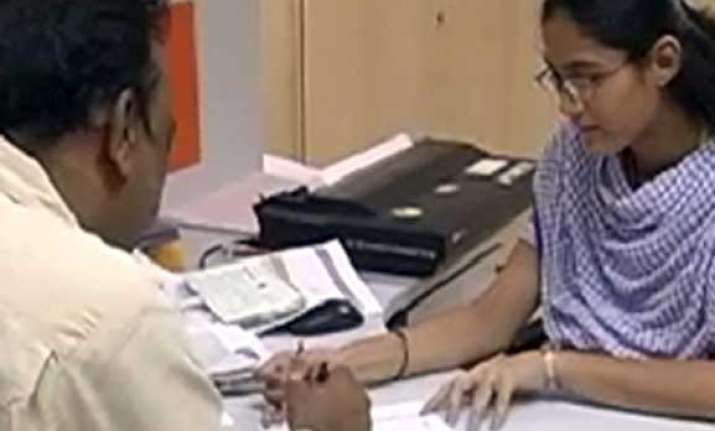 New Delhi, July 21: Female salaried employees are paying less tax than their male counterparts due to lower tax slabs and better investments, with the percentage of women with a low tax ratio of 0-5 percent higher than their male counterparts, according to the latest study, reports Silicon India.

As per the findings of the 'India Tax Ratio 2011' report by TaxSpanner, an online income tax return filing portal, the average tax ratio of females salaried employees in major Indian cities is 4 percent, as against 6 percent for males.

Besides, around 76 percent of the females have a tax ratio of less than 5 percent, compared to 59 per cent in the case of male salaried employees. The tax ratio is the percentage of the salary that one pays as tax.

The study covered employees from over 500 corporates in major cities, including the Delhi NCR, Mumbai, Chennai, Bangalore and Hyderabad. While females have a lower income tax slab and get exemption for income up to Rs. 1.9 lakh, women were also found to be better tax planners in claiming House Rent Allowance exemption and taking deduction under health expenses.

The report said that among the major metros, Chennai and Delhi NCR had the lowest average tax ratio of 5 percent, followed by Mumbai and Hyderabad at 6 percent and Bangalore at 7 percent. This is despite the fact that salaried employees in Mumbai are earning 40 per cent more on average than their counterparts in Chennai and the Delhi NCR.

Among the salaried employees earning Rs. 5 lakh per annum, the average tax ratio for house owners stands at 2 percent, while for non-house owners, it is 5 percent, the study found. Among those with earnings of up to Rs. 10 lakh, the average tax ratio for house owners stood at 12 percent, while for non-owners, it was 15 per cent.

TaxSpanner said that employees can have a lower tax ratio by availing home loan benefits to save tax. The report said that among those having an income below Rs. 5 lakh per annum, only 6.8 percent own a house, indicating that very few people recognise owning a house as a good investment and tax planning option.

TaxSpanner is one of the few online portals with authorisation from the central government to act as an e-return intermediary. It had over one lakh customers in the last fiscal.