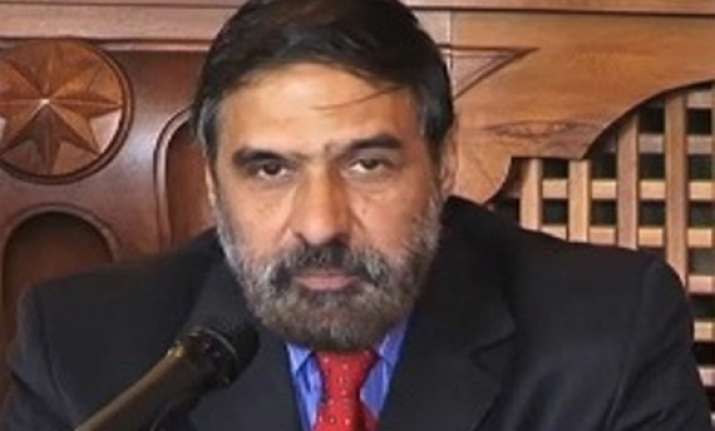 Mumbai, Jun 3: Union Commerce and Industry Minister Anand Sharma on Saturday expressed confidence that the country would be attracting more direct overseas investment this fiscal.
"Despite the gloomy world economy, we received highest FDI of USD 50 billion last fiscal and we are hopeful of attracting more this fiscal," Sharma told reporters here on the sidelines of powerloom industry function, without proffering any reason for his optimism.
The Minister's statement comes in the wake of negative investor sentiment on account of General Anti-avoidance Rules (Gaar) which seek to retrospectively tax major corporate deals such as Vodafone-Hutch that took place in tax havens but had underlying physical assets in the country.
The FDI inflows spiked last fiscal to a record level due to a spate of big-ticket deals such as Cairn-Vedanta and Reliance-British Gas. As stock valuations dipped, overseas investors were eager to pick up stakes in domestic companies.
The country received USD 34.8 billion in FDI in 2010-11, but foreign investors also pulled out a record USD 10.7 billion in the 2011 calender year, according to a Nomura report. However, overall the total FDI flows are still in the positive territory with an estimated USD 20 billion as of FY12.
On the worst macroeconomic numbers in the past nine years, the Minister said, "GDP growth rate of 5.3 percent is very alarming and we hope this is now bottoming out."
He also said that "the immediate challenge for the country is to appropriately calibrate the macroeconomic policies for addressing the downside risks...provide an investment climate that encourages foreign capital flows".
Admitting that economy is facing problems with regard to rupee depreciation, declining exports and moderation in industrial production, Sharma said the earning in hard currency is important at this stage.