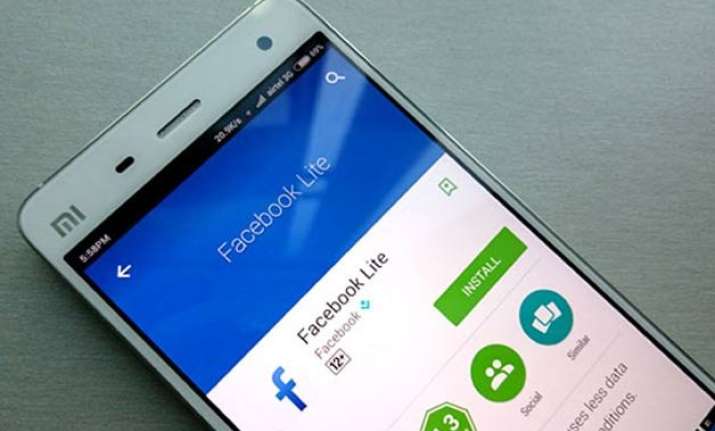 New Delhi: Social networking site Facebook is betting on the new light version of its app on the popular Android platform to tap the 2G using population of the country.
"According to GSMA data, nearly 80 per cent of Indians are on 2G and hence we want to ease the Facebook interactive experience for them," said Vijay Shankar, product manager, Facebook Lite.
"There was a demand for this product and we decided to do our research and development before developing a separate app that will cater to the demand and also update itself as time goes by," Shankar said.
According to the social networking site, Facebook Lite was built for these situations, giving people a reliable Facebook experience when bandwidth is at a minimum. In many areas, networks can be slow and not able to support all the functionality found in Facebook for Android, it said.
The Lite app, which is less than 1MB, can be downloaded from the Play Store. The app uses a compression technology wherein most of the heavy lifting is done on Facebook's servers.
Explaining the technology, Shankar said: "Lite can run on phones with lower hardware specs as the cache is smaller in size and also the app does not consume much memory on the device."
The new app includes Facebook's core experiences like News Feed, status updates, photos, notifications but has no options for video, GPS-using facilities and @tagging features.
"We did not add video as we want to take no risk with it. Usually GPS takes up a lot of data so we choose to keep that away too," Shankar explained.
"Lite is in line with Facebook's strategy to connect the next billion people in the country," Shankar said.
The site has around 125 million users in the country making India Facebook's second biggest market. The app was tested in other developing markets before it was launched in India, Shankar added.