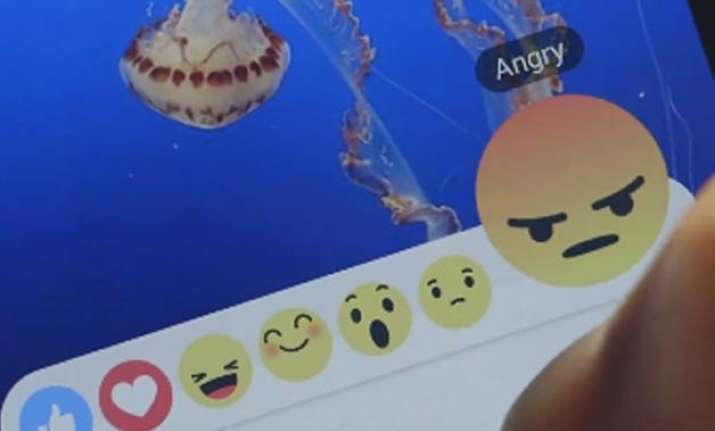 New Delhi: Ending the wait for millions of Facebook users, the social media giant today launched 'Dislike buttons'. The company did not add much-fabled 'dislike' option but added six emojis to express reaction on Facebook posts including anger.
Alongside its traditional thumbs-up like, the users will be able to 'express' love, laughter, happiness, shock, sadness and anger.
Facebook will start this feature in two markets only, Spain and Ireland, before taking it to users in other countries.
CEO Mark Zuckerberg wrote his Facebook account, "We're starting to test Reactions in Ireland and Spain and will learn from this before we bring the experience to everyone. We hope you like this – or can better express how you're feeling!"
Zuckerberg also posted a demo video on how to use the new feature on Facebook mobile.
Announcing the launcher, Zuckerberg wrote, "Today we're launching a test of Reactions -- a more expressive Like button. The Like button has been a part of Facebook for a long time. Billions of Likes are made every day, and Liking things is a simple way to express yourself."
"For many years though, people have asked us to add a "dislike" button. Not every moment is a good moment, and sometimes you just want a way to express empathy. These are important moments where you need the power to share more than ever, and a Like might not be the best way to express yourself," Facebook founder wrote.
"Reactions gives you new ways to express love, awe, humor and sadness. It's not a dislike button, but it does give you the power to easily express sorrow and empathy -- in addition to delight and warmth. You'll be able to express these reactions by long pressing or hovering over the Like button," Zuckerberg said.