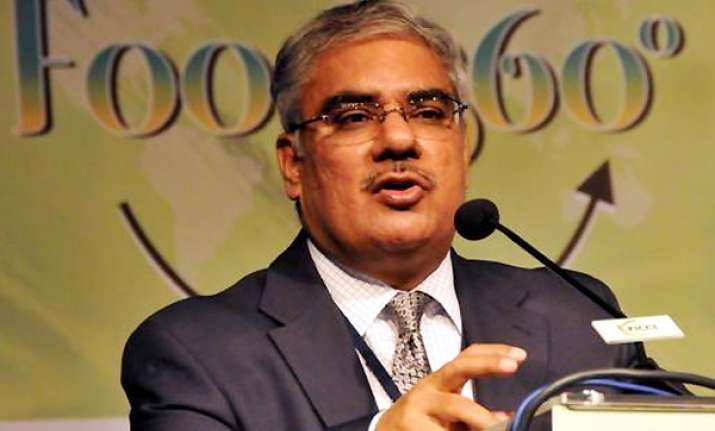 Hyderabad, Nov 22: The Essential Commodities Act, which is aimed at controlling the production, supply and distribution of essential commodities, should be revisited, said S Sivakumar, chief executive of agribusiness division of ITC Limited.

"Many private players have invested in agri-based product infrastructure, such as logistics and warehousing and other services. They are now planning to withdraw due to lack of clear-cut roles, as the normal trade practice of keeping stocks is seen as hoarding," Sivakumar said, on the sidelines of Food 360, an international conference on agribusiness and food processing.

He said, ITC is going slow on expansion of e-choupals and other formats pending trade reforms. There are about 6,000 e-choupals across the country.

Replying to query on inflationary pressures on the company's operation, Sivakumar said, without quantifying, there is a certain level of increase in the expenditure.

"The commodity prices might come down in the near future due to an expected good kharif output. However, the rising demand will keep the prices on the higher side in the long run," he said.

"We have a unique situation in the food and agri sector, where farmers are concerned about low prices for their produce, while consumers are worried about the high prices," he added.

He said, though short-term measures, such as subsidies may reduce the effect of inflation to some extent. However, in the long run, they would get the business atmosphere into unpleasant circle.