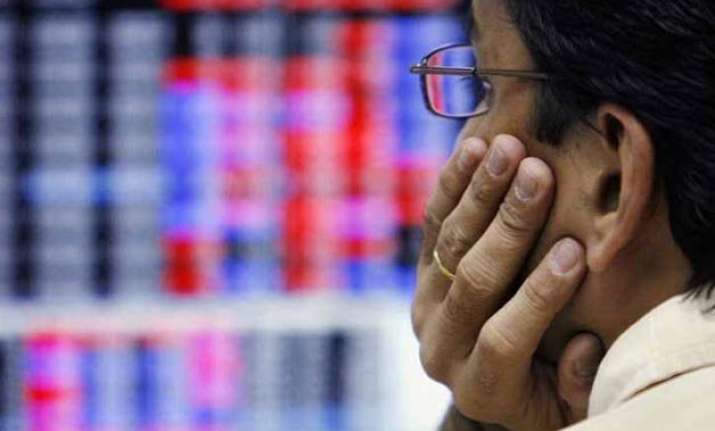 Mumbai: The The S&P BSE Sensex today plunged over 450 points tracking Asian markets which slumped after China factory activity contracted and the yuan weakened to near a five-year low. 
Meanwhile, trading on the Shanghai and Shenzhen stock exchanges was halted early on Monday after shares fell seven percent, the first time China's new "circuit breaker" intervened to curb market volatility. 
The drop in the CSI300 index, which covers both bourses, for the first time triggered an automatic early closure under the new system, after an initial 15-minute trading halt failed to stem the declines. 
The falls followed poor data from official and private surveys of manufacturing in the world's second-largest economy. In addition, measures introduced to curb China's mid-2015 share slump are about to expire.
The Nifty50, also, came under pressure to break below its crucial support level of 7,850. The breadth of the market was mixed with five of ten BSE stocks trading in the red. The volatility index, India VIX, spiked over 13 per cent indicating increased volatility for the coming 30 days. 
Banking stocks succumbed to selling pressure on the market with the Nifty Bank index slipping over 350 points with all 12 constuents trading in the red. 
The broader market declined in-line with benchmarks with the BSE midcap and smallcap indices only falling 1.20 and 1.13 per cent, respectively.
The rupee fell 17 paise to 66.31 against the US dollar in early trade on Monday after weak Chinese manufacturing PMI readings sparked selling across Asian currencies.