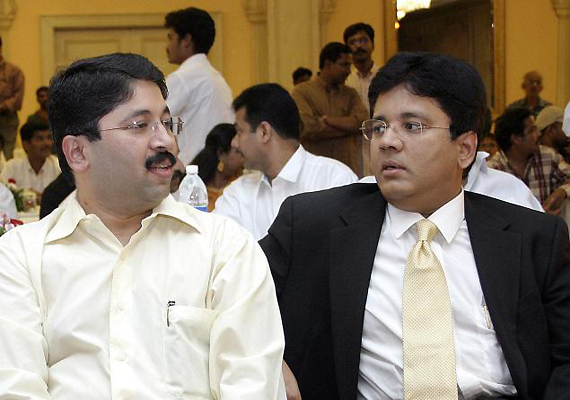 New Delhi, Mar 15: The Enforcement Directorate has issued summons against former Union Minister Dayanidhi Maran and Sun TV MD Kalanithi Maran in connection with its probe in the Aircel-Maxis deal in the 2G spectrum allocation case.

The agency has summoned the Maran brothers under the provisions of the Prevention of Money Laundering Act (PMLA).

While Mr. Dayanidhi Maran or his authorised representative has been asked to depose before the agency on March 20, 2012, Mr. Kalanithi Maran or his authorised agent has been asked to meet the investigators a day later, with documents of their personal transactions and those dealing with their businesses.

The agency has registered a case in this regard under anti-money laundering laws last month pertaining to an alleged illegal gratification of about Rs. 550 crore allegedly received by the brothers in the Aircel-Maxis deal.

Mr. Dayandhi Maran, a former Union Telecom Minister, had quit from the Cabinet in 2011 after allegations were made that he had favoured Malaysian firm Maxis over Aircel in grant of telecom licences in 2004-05.

The ED has also recorded the statements of various other associates of the Marans during its probe in the case.

The Central Bureau of Investigation too is probing the brothers in connection with these allegations.

The agency is also investigating the case for alleged contravention of foreign exchange rules.

The agency has also registered another case in the 2G case, pertaining to the National Democratic Alliance regime and has named former telecom secretary Shyamal Ghosh, then deputy director-general J.R. Gupta and a few telecom companies for alleged irregularities in the grant of additional 2G spectrum during 2001-03.

The ED is also expected to record the statements of some other individuals it has named in its complaint with regard to the Aircel-Maxis deal.