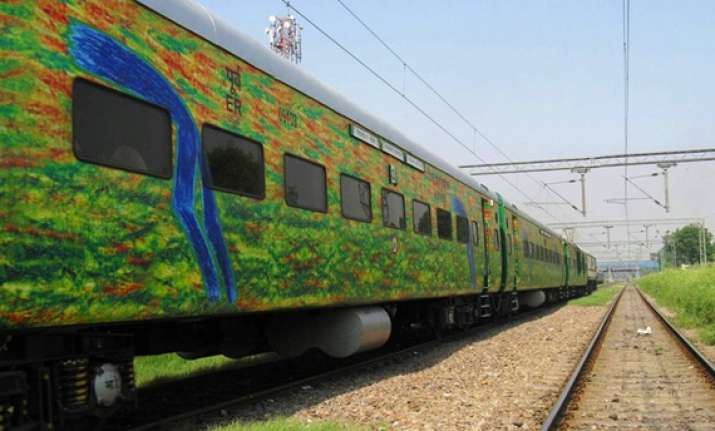 New Delhi: From October 10 you need to shell out more while traveling in AC classes of Duronto trains. They will be charged at par with the rates in Rajdhani/Shatabdi trains.
The upward revision ranging between Rs 100 and Rs 120 per ticket in Duronto fares is an addition to the 2 per cent hike on all AC classes and will be effective from October 10.
"The fares of Duronto Express were less than Rajdhani and Shatabdi trains though it has the same facility. Now, we have made it at par with them by revising the tariff further," Railway Board Member Devi Prasad Pandey said.
Fares in Duronto trains, launched during former Railway Minister Mamata Banerjee's time, were marginally cheaper than Rajdhani and Shatabdis.
In the case of tickets already issued at pre-revised rates, the difference in fare and other charges will be recovered for journeys undertaken on or after October 10 by train ticket examiners.