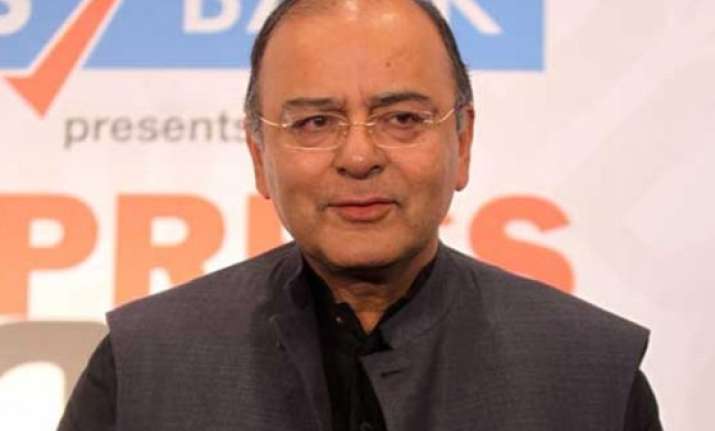 New Delhi: The government's Rs 43,425 crore disinvestment programme is on track and a schedule for sale of stake in state-owned firms will be announced shortly, Finance Minister Arun Jaitley said.
"The process (of disinvestment) is well on the way and the schedule will be announced (soon)," he told reporters here on Friday.
He was responding to queries related to the government's stake sale programme in Public Sector Undertakings (PSUs).
Last month, the government had approved diluting its equity stakes in Coal India Ltd (CIL), ONGC and NHPC. The stake sales in these three bluechip companies could fetch government about Rs 42,000-43,000 crore.
Sources say the disinvestment in the three companies would be done through the Offer For Sale (OFS) process, popularly known as the auction route.
The government has already selected merchant bankers for managing ONGC and NHPC disinvestment and is in the process for doing so for CIL.
In his Budget speech, Jaitley had set a disinvestment target of Rs 43,425 crore. Also, government is eyeing Rs 15,000 crore from sale of its residual stake in the erstwhile government companies, as per the Budget document.
In 2010-11 and 2011-12 fiscals, the government had raised Rs 22,144 crore and Rs 13,894 crore through divestment, against the budgeted target of Rs 40,000 crore in each year.
In 2012-13, it had raised Rs 23,956 crore while the goal was Rs 30,000 crore.
In last fiscal, the government could raise Rs 16,027 crore, as against the budgeted target of Rs 40,000 crore. The target in revised estimates was scaled down to Rs 16,027 crore.