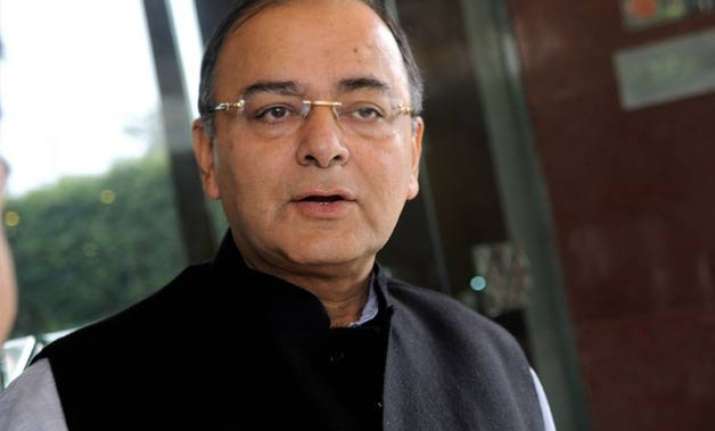 New Delhi: Finance Minister Arun Jaitley today said that there is a fine difference between corruption and genuine error of decision which the present anti-graft law fails to recognise.
He said the Prevention of Corruption Act has failed the test of differentiating between a genuine error of decision making and an act of corruption because of its vague terminology.
Speaking at the 16th DP Kohli memorial lecture, Jaitley also asked the investigating agencies to desist from "temptation to persecute".
"An investigating agency's responsibility is huge. Its discretion is also very large and, therefore, considering the responsibility and discretion where the agency investigates more serious cases, it prosecutes and yet it has to prevent itself from the temptation to persecute," he said.  
Jaitley said the Prevention of Corruption Act was conceived in the pre-liberalisation era and the scenario changed in 1991 with the ushering in of the liberalised economy, where a quick decision-making process was the need of the hour.
"Can there be decision-making where every decision maker is on defensive, cautious of what will eventually... if a decision is taken wrong. The economic decision will also be trial and error. It may also involve playing with the joints.  It may be also will involve an element of risk," Jaitley said.  
He questioned if the Prevention of Corruption Act, 1988, adequately distinguishes between an act of corruption and an act where a decision-maker makes an honest error.  
"I think the 1988 Act fails that test... I think in the 1988 Act, phrases like corrupt means, public interest, pecuniary advantage, valuable thing, personal interests are phrases which are vague and capable of more than one construction.
"(...) Once they are capable of more than one construction, they give to an investigator an opportunity to interpret it either way and, today, the whole ambit of the circumstances under which the investigations are held has also changed," he said.