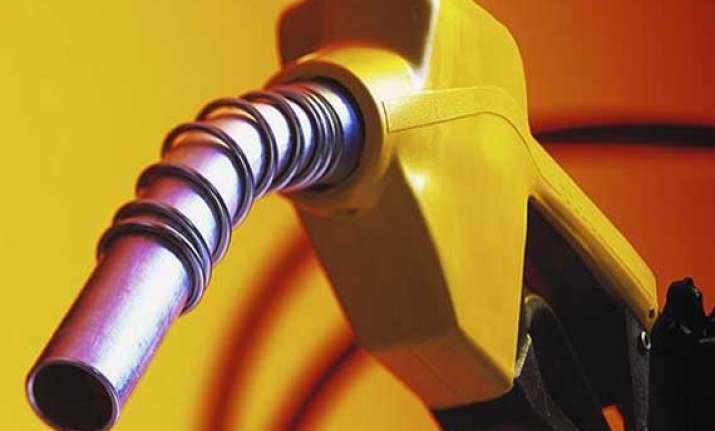 New Delhi, Dec 27: Diesel prices may be hiked by Rs 10 per litre over a 10-month period and kerosene rates increased by same quantum over the next two years if a proposal being mulled in the Oil Ministry is accepted.
The price hike is being considered as the government scrambles to find ways to meet an unprecedented Rs 160,000 crore deficit expected this fiscal on selling diesel, cooking gas (LPG) and kerosene below their production cost.
Price of diesel, which currently costs Rs 47.15 per litre in Delhi, was last revised on September 14 when it was hiked by a steep Rs 5.63 per litre. Kerosene rates have not changed since June last year and it currently costs Rs 14.79 per litre in Delhi.
"We are left with no choices... there is a need to raise prices. The government is contemplating raising diesel prices by Re one per litre each month for next 10 months to bring retail rates at par with their cost," an Oil Ministry source said.
State-owned oil companies currently sell diesel at a loss of Rs 9.28 per litre and the hikes over the next 10 months will eliminate all of the losses and absolve the government from providing any subsidy on the nation's most consumed fuel.
The source said price of kerosene could be increased by Rs 10 over a two-year period considering it is being used as a cooking fuel by the poor. The price hike along with promoting use of LPG and natural gas as fuel would help cut consumption of the kerosene by 20 per cent, he said.
While government is likely to raise soon the number of subsidised cooking gas (LPG) from 6 to 9 cylinder of 14.2-kg per household annually, the ministry wanted to have just two rates for the fuel -- a subsidised price and a market rate, instead of four rates presently, he said.