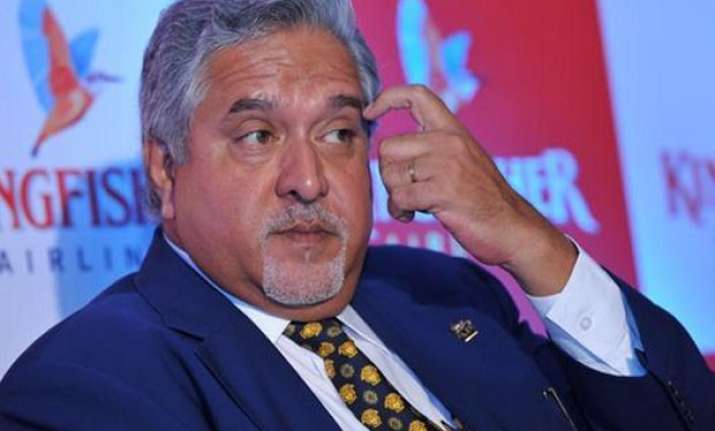 London/ New Delhi: With United Spirits asking its own chairman Vijay Mallya to quit, the majority owner Diageo today said its "contractual obligations" to support his presence would not apply in the event of "defaults" by the Indian businessman and his group firm UB Holdings Ltd.
A major boardroom battle broke out this weekend at United Spirits Ltd (USL), where UB Group has sold controlling stake to Diageo, after its board "lost confidence" in Mallya and asked him to quit as Chairman and Director following a probe showed fund diversion and other irregularities.
Mallya, however, refused to resign and said Diageo had "certain contractual obligations" to support his presence on the USL board as its Chairman and Director.
Diageo, which holds 54.78 per cent stake in USL, said in a statement this morning that it indeed has "certain contractual obligations to support Mallya continuing as non-executive director and chairman of USL, subject to certain conditions and in the absence of certain defaults."
UK-based Diageo, the world's largest spirits maker that has acquired nearly 55 per cent stake in USL for about USD 3 billion, further said that the Indian company has provided "its inquiry report and all related materials to
Diageo" with regard to their decision to ask Mallya to quit.
"Diageo notes the recommendation of the USL board and will now consider its position under its agreements with Mallya and United Breweries Holdings Limited (UBHL) in light of the inquiry report and materials provided to it," it added.
The "internal inquiry" relates to "certain matters referred to in USL's financial statements and the auditor's report for its financial year ended March 31, 2014".
The USL board has also decided that, in the event of Mallya declining to step down, it would recommend to the shareholders of the company the removal of Mallya as a director and as the chairman of the board.
"Mallya has indicated he will not tender his resignation," Diageo said.
Giving details of the "contractual obligations", Diageo said it had entered into a Shareholders Agreement with UBHL as part of a transaction announced on November 9, 2012 and which came into effect on July 4, 2013 when Diageo completed the acquisition of its initial 25.02 per cent shareholding in USL.
Diageo later hiked its stake after buying further shares from non-promoter shareholders.
"Under the Shareholders Agreement, the parties agreed to use their respective rights as shareholders such that, among other things, UBHL would be able to nominate one director (who would be Mallya) to the USL board.
"This right of UBHL is subject to it continuing to hold at least 1,307,950 shares in USL and Dr Mallya continuing to control UBHL.
"In certain circumstances where Mallya ceases to control UBHL, Mallya may become entitled to succeed to the right to nominate himself as a director of USL subject to his holding at least 1,307,950 USL shares," Diageo said.
"Previously, UBHL also had the right to recommend a second, independent, non-executive director as long as it continued to hold at least 6,539,750 shares in USL.
"Following an earlier reduction in the UBHL group's shareholding in USL, this recommendation right has now fallen away," Diageo said.
"To give effect to these rights, Diageo is obliged, under the Shareholders Agreement and a separate agreement with Mallya, to support Mallya continuing as non-executive director and chairman of USL.
"These obligations of Diageo are subject to the conditions described above and the absence of certain defaults by UBHL and Mallya," it added.
According to the latest shareholding pattern as on March 31, 2015, Mallya personally held 12,510 shares (0.01 per cent), UBHL had 42,08,556 shares (2.9 per cent), while a few other UB Group entities such as Mallya Pvt Ltd,
Vittal Investments Pvt Ltd and Kingfisher Finvest India Ltd also had small holdings.
Diageo holds 7,96,12,346 shares (54.78 per cent stake) through Relay BV.
Irregularities have been alleged in the past transactions entered into by USL between 2010 to 2013 with UB group firms.
USL had said that "various improprieties and legal violations" were found in its inquiry into loans worth Rs 1,337 crore given by the company to UB Group firms.
The inquiry, which also involved PwC conducting a forensic probe, revealed that between 2010 and 2013, funds involved in many transactions were diverted from the company and/or its subsidiaries to certain UB Group companies, including in particular to Kingfisher Airlines Ltd.
USL is also initiating necessary steps for recovery of the diverted funds while the role of individuals would be determined by the authorities concerned to whom the company will report all transactions.