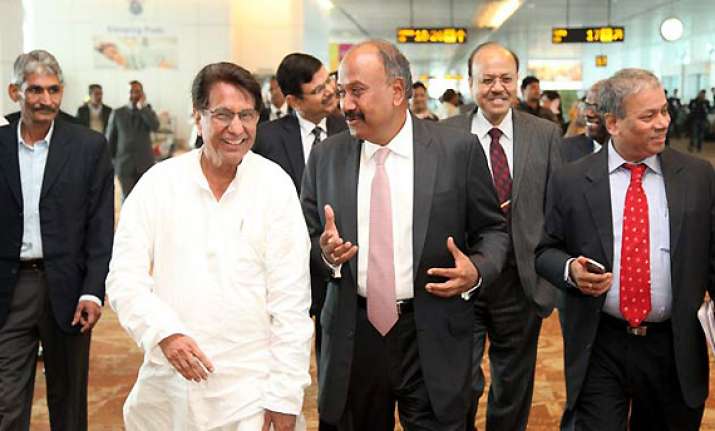 New Delhi, Mar 2: Government today ordered suspension of a top officer of aviation regulator DGCA and two other staffers on charges of causing a loss of Rs 190 crore to the public exchequer by granting undue concessions to 28 flying schools across the country.

Civil Aviation Minister Ajit Singh, who reviewed the case relating to granting of concessions to the flying schools in 2007 that was probed by the Central Vigilance Commission, ordered suspension of DGCA's Joint Director General A K Saran (then Deputy DG), and two other junior staff members -- Parveen Kumar and Assistant D S Sada, official sources said.

The minister has also ordered action against Deepak Raina, in-charge of the department dealing with the flying schools who has since retired, if conduct rules permitted, they said.

The Airports Authority of India (AAI) have also been directed by Singh to take steps to recover Rs 190 crore from these flying clubs.

The sources said the minister accepted some of the recommendations made by the CVC in its report sent earlier this week, which is understood to have said that these flying clubs have caused a pecuniary loss of Rs 190 crore to the public exchequer.

Under the Ministry rules, the flying schools are supposed to be registered as 'education societies' and run on 'no profit, no loss' basis. Only on that basis, these flying schools could avail of concessions by paying nominal charges to the AAI.

However, the CVC probe found that all the 28 flying schools did not satisfy these criteria and only four of them were operating on a 'no profit, no loss' basis, they said.

The minister has also asked the civil aviation authorities to fix the responsibility of AAI officials for not recovering the outstanding dues from the flying clubs within a definite time-frame, the sources said.

Singh is also understood to have asked the ministry officials to lodge an FIR against the four DGCA staffers and 28 flying schools, they said.

As per the findings of the CVC as well as the Chief Vigilance Officer of DGCA, the AAI had levied concessional charges on 20 of the 28 flying schools, as eight of them were then not operational.

Therefore, AAI could collect only about Rs 4.6 crore from them, instead of over Rs 200 crore. The AAI, according to these reports, suffered a loss of approximately Rs 190 crore due to the concessions granted, the sources said.

Earlier, following the fake pilot scam, the DGCA had found blatant disregard of norms by several flying schools across the country.

The regulator had issued stern warnings, including cancellation of their permits, if they did not comply with the guidelines.

It had carried out audits of over 40 flying schools in the wake of the scam in which licenses of over 20 pilots were cancelled and several people, including some DGCA staffers and pilots, arrested.