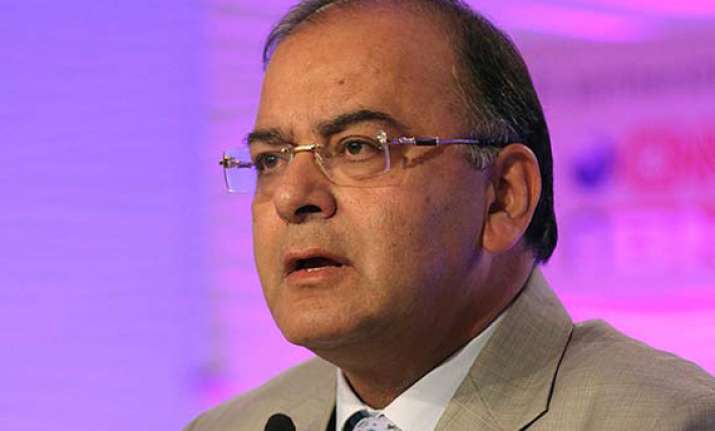 Mumbai, Jan 18: Leader of Opposition in Rajya Sabha Arun Jaitley has asked the corporate sector to advise the Prime Minister rather than to the Opposition to evolve consensus over passage of important legislations in the Parliament.

"How do I co-operate with a government which has decided not to do anything. You should write to the Prime Minister before writing an open letter to us (Opposition)," Jaitley said at the Express Adda, during an interaction with representatives from the trade and industry here last night.

Corporate India should have same standards for judging the Opposition and the government, he said.

"The Prime Minister should be asked if there is consensus within the UPA," he added.

According to him, it was up to the government to initiate consensus between itself and the opposition.

"However, this government has two kinds of ministers arrogant or sulking. Only Finance Minister Pranab Mukherjee has made efforts to build consensus with us," he added.

Jaitley charged that there has been a decline in government leadership. "There is lack of ability to take obvious decisions. This regime has lost credibility because the Prime Minister gave clean chits to everybody against whom charges of corruption were levelled," he alleged.

The BJP leader said his party decided to support the Pension bill and the government too accepted some minor changes suggested by it.

"However, the government immediately withdrew the bill because of pressure from within the alliance," he said.