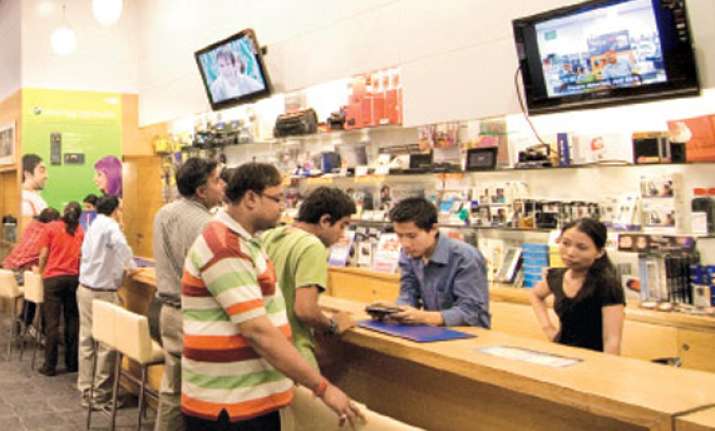 New Delhi, Jun 18: Consumer durables companies, including Panasonic and Haier, are planning to raise prices of their products by up to 5%, mainly due to the severe impact of rupee depreciation.
Other players like Sony, Whirlpool and Fujifilm are also considering various options to tackle the adverse currency fluctuation situation that is making import of components very expensive.
"This is the third time within a year when prices of consumer durables are increasing due to rupee depreciation and escalation in raw material costs. We are also forced to increase the product prices from first week of July," Panasonic India managing director (Consumer Product Division) Manish Sharma said.
"On white goods, the hike will be about 4% and the increment on televisions will be about 2-3%. The company had earlier increased the prices by 4% in January due to higher input costs," he added. Expressing similar sentiments, Haier India said it will also raise the prices again from this month.
"Weakening of the rupee has aggravated the situation. We are planning to further increase the prices of refrigerators, washing machines and LCDs in the month of June by 3-5%," Haier India president Eric Braganza said."Since March 2012, the company has raised prices across different categories," he added.
"In refrigerators, we had raised the prices to 3% twice, making it to a total of 6% increase. Prices of washing machines have been increased by 7.5% and air conditioners by 17.5%," Braganza said. "Rising inputs costs had increased the production cost, resulting into 4-5 price hikes last year," he added.
The Indian rupee has been on a downward spiral over the past few months against the dollar and touched a record low of 56.52 against last month. Sony India said if the rupee depreciates even further, it is likely to affect the consumer electronics market.
On its strategy to counter the impact, Sony India managing director Masaru Tamagawa said: "Sony India has hedged the currency by booking the exchange rate amount till June 2012 and, therefore, has no plans to increase the price of its products till then.