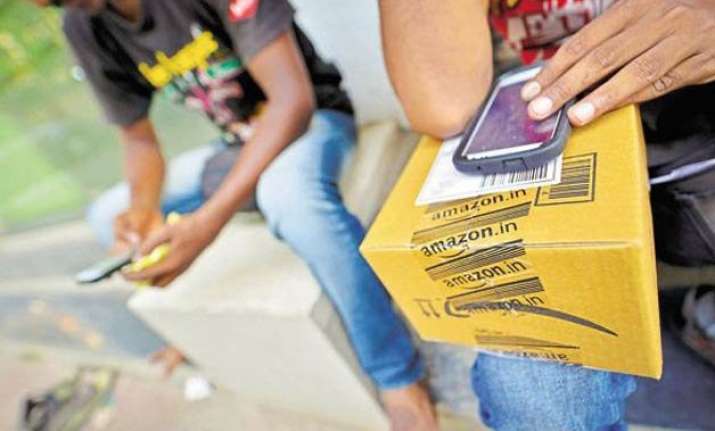 Mumbai: Cumulative loss figures of Flipkart, Amazon and Snapdeal, the biggest e-commerce players in India, have breached the Rs 5,000 crore mark and currently stand at Rs 5,052 crore on the back of steep discounts offered by the companies in an attempt to rope in more customers.
According to reports, Amazon India's net loss widened to Rs 1,724 crore in the year ended March 2015. This despite its Indian business registering a six-fold increase in sales to Rs 1,022 crore in 2014-15 from Rs 169 crore a year earlier. Losses for Amazon Inc.'s India business stood at Rs 321 crore.
Meanwhile, two main entities controlled by Flipkart, India's largest ecommerce firm, reported a loss of about Rs 2,000 crore in the year ended March 2015 as compared to a loss of Rs 715 crore in the previous year.
Jasper Infotech, which runs ecommerce marketplace Snapdeal.com, also reported a loss of Rs 1,328 crore for the year ended March 2015.
The race between the three giants for their share in the market has seen the companies incur huge expenses on employees, marketing and promotions, leading to the situation.
Amazon India's spokesperson said its portal was the most-visited commerce site in the country and also had the fastest-growing shopping app among all ecommerce companies in 2015.
"At the end of Q3-2015, we saw an approximately 500% Y-O-Y growth in volume, and in Q4-2015 we sold more than we did in all of 2014. We are committed to investing aggressively with a long-term horizon and transforming the way India buys and sells," Amazon India's spokesperson was quoted as saying by The Economic Times.
Amazon may invest about $5 billion in India, up from $2 billion pledged earlier by founder Jeff Bezos. It expects India to overtake Japan, Germany and the UK to become its largest overseas market, besides becoming the quickest to reach $10 billion in gross merchandise value.
However, credit rating agencies face competitive dynamics which may lead companies to witness losses despite India's sizeable market opportunity.
"Most e-commerce segments have severe competitive dynamics and the current strategy seems to be to build a moat around themselves by scaling up and outsizing their competitors and in this process, incurring heavy losses," a Credit Suisse report.
India's ecommerce market is expected to grow to $103 billion by March 2020 from $26 billion, according to Goldman Sachs. The number of Internet users in India has quadrupled to over 400 million now, of which about 300 million access the Internet at least once in a month and 40 million have engaged in online shopping.