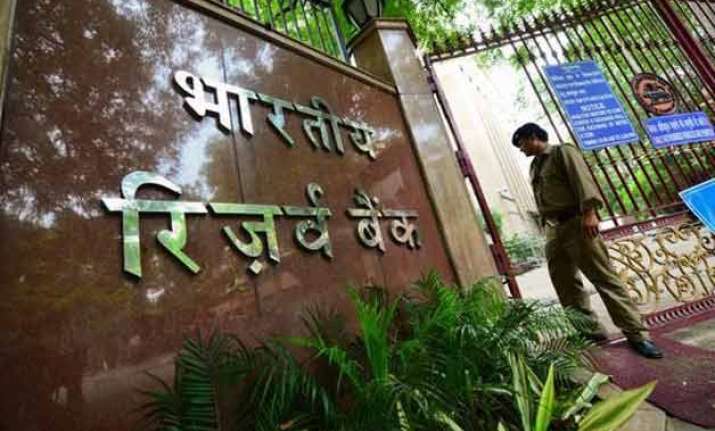 New Delhi:  In a new twist, an FSLRC member has said the draft bill seeking to clip RBI chief's veto in deciding interest rates does not reflect the views of the panel and it actually favoured Governor having the last word.
The revised draft of the Indian Financial Code (IFC), which proposes that any decision on monetary decision should be taken by majority by a seven-member committee without any veto power to the RBI chief, has created a furore and was seen as an attempt to curtail the central bank's autonomy.
This prompted the government to claim that the draft IFC was not a "report of the government or of the Finance Ministry" and it was based on the FSLRC report.
"It is not true," Financial Sector Legislative Reforms Commission (FSLRC) Member M Govinda Rao told PTI.
"There is a misconception that the revised draft of IFC is a report of FSLRC. But that is not true. The term of the FSLRC ended in 2013," Rao said, while adding that RBI Governor should indeed have a "veto power" in the monetary policy.
Rao's comments are in sharp contract to the statements made by Finance Minister Arun Jaitley and other top officials including Chief Economic Advisor Arvind Subramanian, who have said the revised IFC draft was as per FSLRC recommendations.
While the first version of IFC, as recommended by the FSLRC over two years ago in March 2013, had also suggested a Monetary Policy Committee (MPC) to decide on policy rates, it had recommended a veto power to the central bank chief.
The revised draft, released by the Finance Ministry last month on July 23 for public comments till August 8, has suggested doing away with this veto power and wants the seven-member MPC to take decisions by a majority vote.
The new version, which has been prepared after taking into account comments from various stakeholders on the first draft, has proposed three members from RBI (including its chief) and four to be nominated by the government.
Following an uproar over the revised draft, Jaitley had said, "FSLRC has made its recommendations, which have been made public for comments. After the comments are received, it is only then that the government will take a view."
Subramanian also said, "FSLRC report is a report of FSLRC. It is not the report of the government or the Finance Ministry. The report is not the view of the government."
Seeking to clear the air over the entire episode, Rao said that FSLRC had not recommended dilution of the powers of the RBI Governor in deciding policy rates.