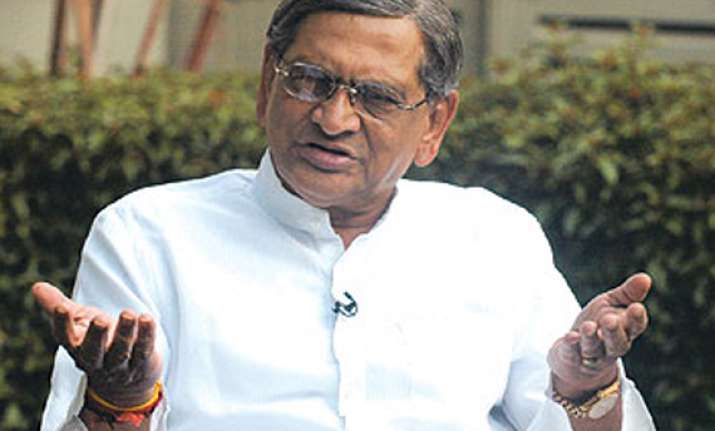 New Delhi, Jun 28: India today strongly pitched for private investments in Afghanistan saying the grey suits of company executives should replace fatigues of soldiers and CEOs should take the place of Generals.  
On its part, the war-torn but resource-rich country assured "unreserved" support and tried to assuage the fears of investors maintaining that Afghan government was endeavouring to ensure the security and safety.
Cautioning that the military draw-down (by 2014) should not result in a "political or security vacuum" that will be filled by extremists once again, External Affairs Minister S M Krishna said, "We feel that foreign investment and domestic private sector development, both small and large scale, can play that role.
"Let the grey suits of company executives take the place of olive green or desert brown fatigues of soldiers; and CEOs, the place of Generals" and added "that there should be something productive in its place."
Krishna was inaugurating the 'Delhi Investment Summit on Afghanistan' attended by Afghan Foreign Minister Zalmai Rassoul and officials and businessmen from 33 countries, including Pakistan, China, Russia, the US and Iran.  
"Despite high level of return on investments and our efforts and measures to create enabling environment for investment, one of the major factors, which has significant impact on the level of investor interest in Afghanistan, is concern over security.
"While it's true that there are certain areas inAfghanistan where security situation is no ideal, we should remember that these areas represent a small part of the country," Rassoul said.